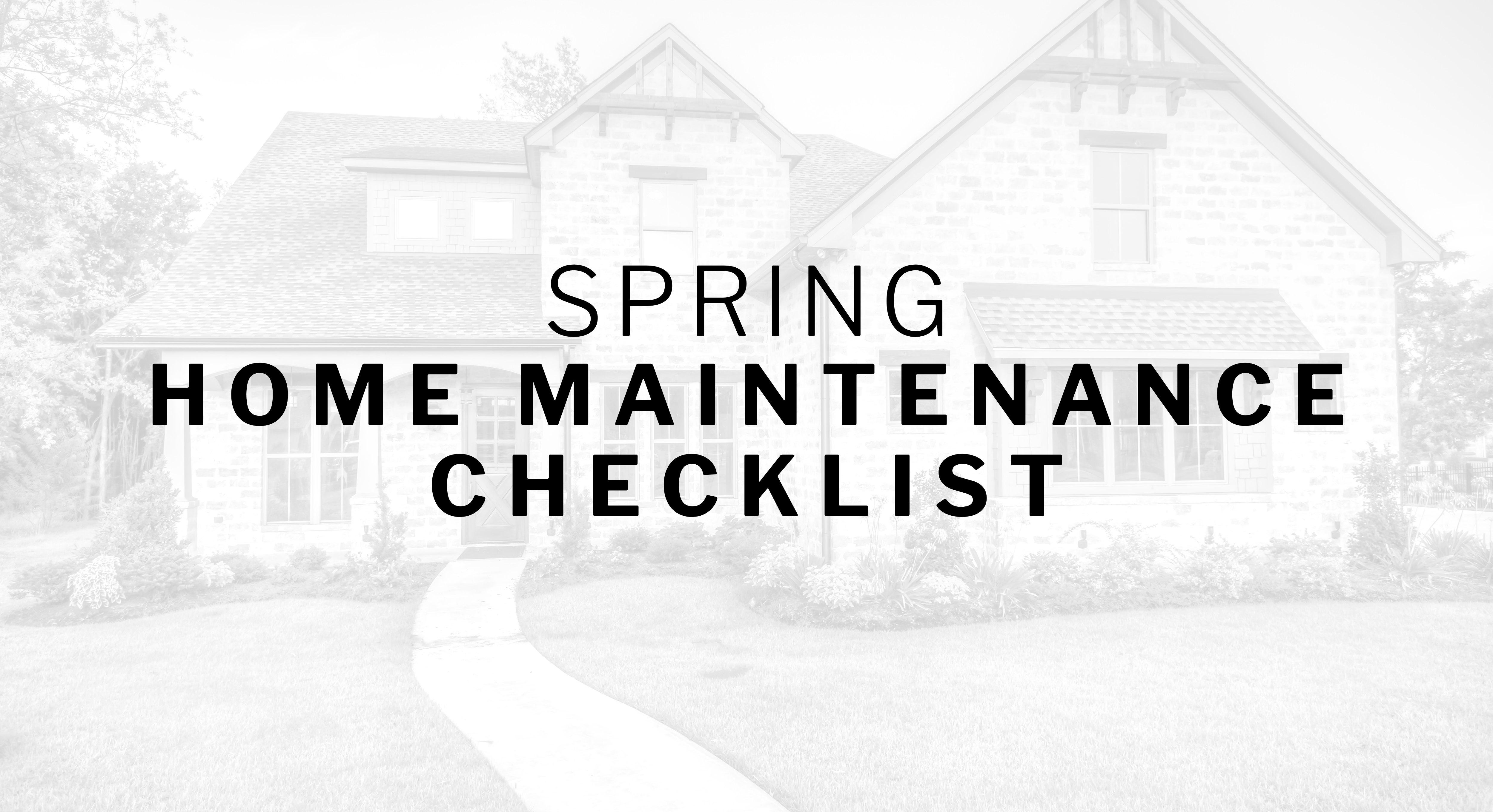 Click the image above to go back to The W Disclosure Newsletter. 
A Spring Maintenance Checklist will ensure your home is in top condition for the rest of the year. And with the fire season in California starting earlier and ending later each year, Spring is the perfect time to assess your home for any necessary wildfire retrofits.
Spring Maintenance Checklist
Gutters and downspouts: Clear accumulated leaves, pine needles and any other combustible debris from your roof's gutters and downspouts. Reattach gutters that have pulled away from the house. Use a garden hose to run water on the roof and check for proper drainage. If leaks are found, seal the leaks using caulking or epoxy.
Siding: Clean siding with a pressure washer to keep mold from growing. Check all wood surfaces for weathering. If wood is showing through a painted surface, sand the area and apply a primer coat before painting; If the paint is peeling, scrape away the loose paint and sand the area smooth before painting. Consider replacing any combustible siding, particularly on dormer or other vertical roof-to-wall locations, with a noncombustible siding.
Exterior caulking: Inspect exterior caulking where the siding meets doors or windows, along the house trim, at the corners of the house, around outside faucets and dryer vents, and anywhere the siding meets the foundation. Replace if deteriorating.
Window sills, door sills, and thresholds:  Fill cracks, caulk edges, repaint or replace if necessary. Remove accumulated debris. Combustible mulch and woody vegetation should be removed from areas immediately under window and door sills. If you have a wood window, inspect it to make sure it is in good condition. Replace or repair any decayed. Vinyl windows with metal reinforcements have been shown to mitigate radiant heat vulnerability. Windows certified by the American Architectural Manufacturers Association (AAMA) will have this metal reinforcement.
Window and door screens: Clean screens and check for holes. If holes are bigger than a quarter, patch holes or replace the screen. Tighten or repair loose or damaged window or door frames and repaint. Replace worn, broken, or missing hardware. Tighten and lubricate door hinges.
Evaporative air conditioner: Clean air conditioning unit, check belt tension and adjust if needed. Replace cracked or worn belts.
Foundation: Check foundation walls, the main support for your structure; floors; concrete; and masonry for cracking, heaving, or deterioration.  If you can slide a nickel into a crack in your concrete floor, slab, or foundation call a foundation repair professional immediately.
Roof: Inspect roof surface flashing, eaves, and soffits. Perform a thorough cleaning and ensure construction material is in good condition. Inspect the roof edge to determine if a metal drip edge is installed or included as part of your gutter. The drip edge helps protect the roof sheathing and fascia and minimizes the entry of embers into a soffit-eave construction. If a drip edge is not present, install one.
Deck and porches: Check decks, patios, porches, and stairs for loose railings and deterioration. Open decks and wood fences need to be treated every 4-6 years. If water has turned some of the wood a dark grey, hire a deck professional to treat your deck and fence.
Landscape: Cut back and trim all vegetation and overgrown bushes from structures. Remove tree branches that overhang your roof and remove any dead vegetation, including branches, within your defensible space.
Sprinklers: Check lawn sprinkler system for leaky valves, exposed lines, and improperly working sprinkler heads.