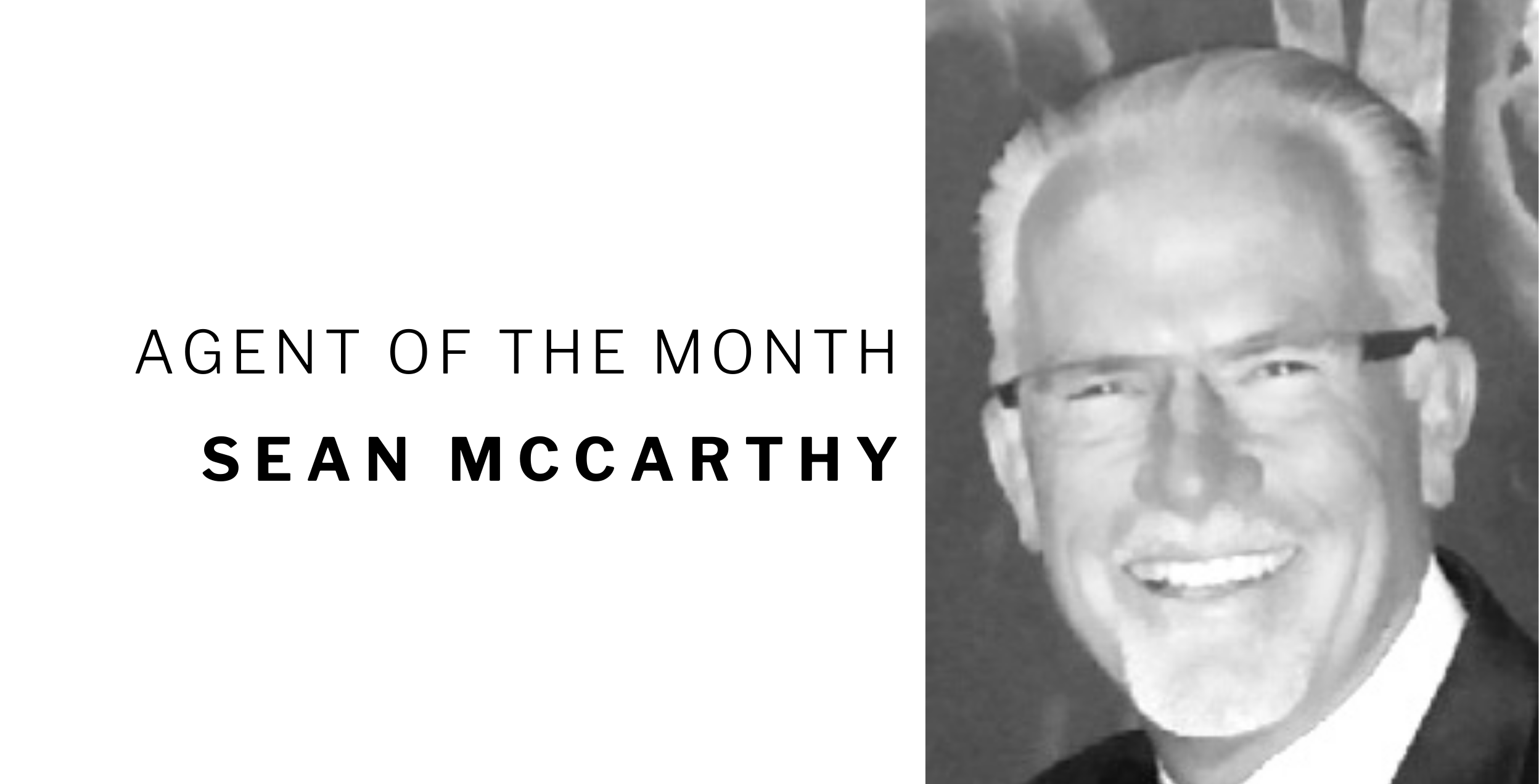 Click the image above to go back to The W Disclosure Newsletter. 
We are so excited to introduce December's Agent of the Month, Sean McCarthy! Sean knows the value of going the extra mile for his clients. Read on to learn more about Sean, and some of his best practices that he uses to stay ahead in the San Francisco real estate market and to maximize his time with his clients.
To what do you attribute your success?

Supportive management, Work Habits, Real estate/market knowledge.
What's the biggest mistake you've made in your business or the single best thing you've ever done for your business?:
Worst mistake: thinking RE is a long sales cycle.
Best thing: Constantly feeding the top of my sales funnel.
How do you balance giving personal attention to your clients while still trying to automate your business?:
All of my automation/ technology uses is directed at freeing me up to interact with my clients. So to me automation increases client time.
How have you adapted your marketing/business during the era of Coronavirus (COVID-19)?:
More showings due to no open houses.
What is a unique aspect of the Sonoma/Mendocino/SF County Residential Real Estate market?:
SF is like a collection of small towns (neighborhoods). Each one has their own unique Real Estate aspects.
If a work-life balance is important to you how can you tell if you're getting it right?:
My wife tells me!
What was the best vacation you ever had?:
I have had a lot of great vacations. I think they are all great in their own way.
If you had one piece of advice to someone just starting out in real estate, what would it be?:
Keep moving forward. Ignore any forms of rejection.
What are you looking forward to most in the New Year?:
A vaccine