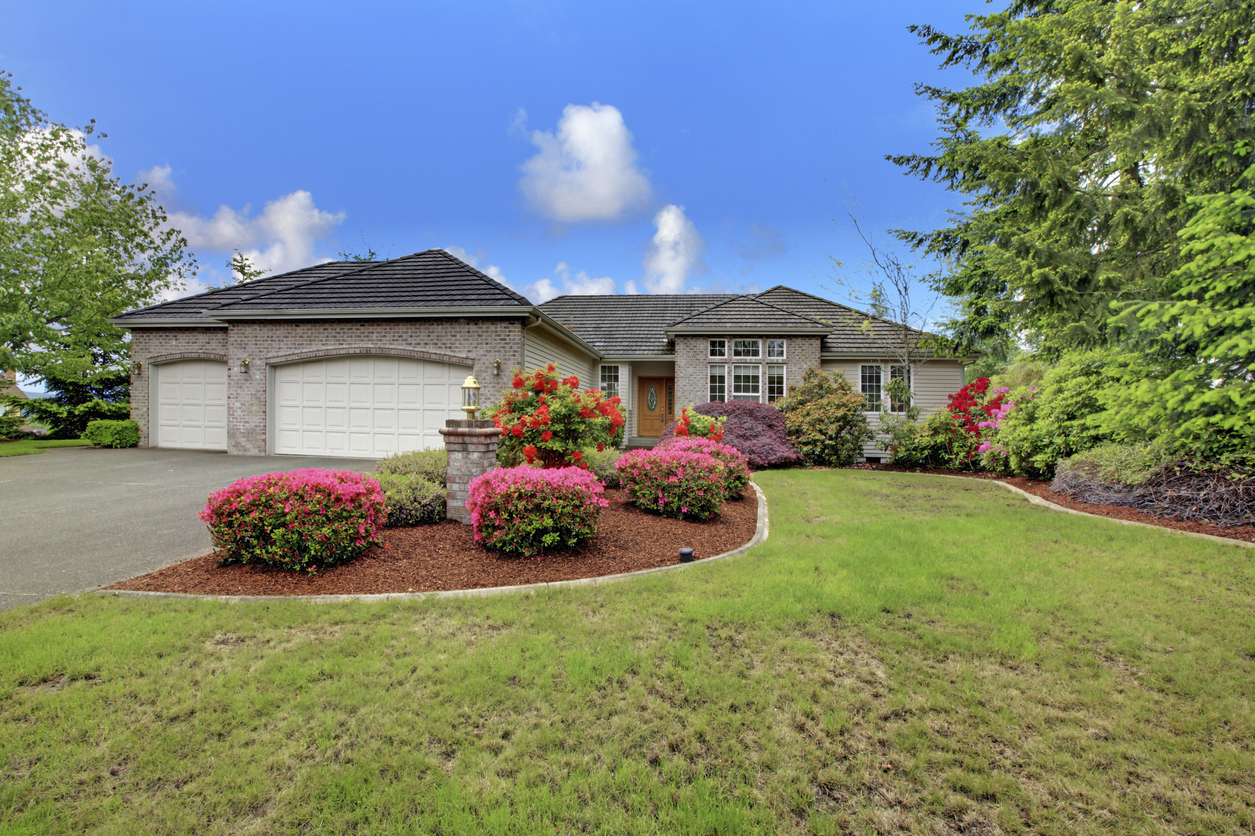 The spring housing market is always hot, and this year will be no different. Heading into spring, the 7% projected increase in home sales is a bright spot every real estate agent will be keen to capitalize on. To put that into perspective, making top-dollar sales will call for agents to change tact and work with prospective clients to take full advantage of the upcoming market's positive outlook.
It's hard to overstate the impact great curb appeal can have. Given the competitive nature of the spring market, the curb appeal of properties will be extremely important. As we enter the spring real estate market 2021, you'll need to educate your clients on simple changes they can make to up the value of their homes before getting into the market. If you are in the business of selling homes you know that it is one thing to sell a home, and another to sell a home for a profit.
Homeowners put so much thought into selling their homes, forgetting that it is the little things that make the most difference. To perform well this spring, agents will have to give curb appeal of properties the attention it deserves.
What Is Curb Appeal and Why Does It Matter?
Curb appeal is all about maximizing a home's outdoor space in order to catch the eyes of potential homebuyers and give them a great first impression of a listing.  Emphasize the need to ensure that a home's exterior is attractive and enticing to buyers to your clients.
A listing's outdoor appearance is a significant factor in how valuable buyers perceive the property and their enthusiasm for making offers. Curb appeal is one of the make or break factors of how long a listing will remain in the market. Therefore, every homeowner looking to sell needs to ensure that their property's curb appeal is thriving by investing in the maintenance of their homes' exterior.
What Goes into Spring Curb Appeal?
As we enter the spring real estate market 2021,here are six curb appeal ideas you could work on with your prospective clients when putting homes on the market:
1. Exterior Lighting Works Like Magic 
It's best not to relegate curb appeal to daytime hours only.  One of the ways of improving curb appeal is by adding exterior lights.  Exterior lights add a warm, inviting glow to a property enhancing your home's curbside appeal.
2. Landscaping Makes A Great First Impression
The outside of a listing is what buyers first see. Out of all the things one can do to create a better first impression of a home, a well-thought-out landscaping and well-maintained lawn gives you a lot of curb appeal mileage.
3. Spruce Up the Entryways
The front door is the focal point of the exterior and an entryway to a home. You'll be surprised how big a difference updating the feel and look of a property's entryways makes by drawing the eyes of more prospective buyers.
4. Update the Roof
As an agent, thinking that prospective buyers will not notice missing shingles or watermarks, is one assumption you cannot afford to make. A property's roof will attract or turn away prospective buyers. According to research, the average return on investment for upgrading your roof when reselling is 105%.
5. Revamp Your Porch
Every agent wants to impress the buyer before they can even walk inside when staging a property. Adding spring decor like flowers and wreaths on the porch and stairs of a property or even some classic wrap-around luxuries will make the porch more welcoming.
6. Painting Brings Instant Curb Appeal 
A freshly painted property makes a great first impression. Few things catapult the appeal of the exterior of a home more than painting. Investing in painting will pay once you're in the market.
On average, improving the curb appeal of a property adds 3% — 5% to the property's value. Homes with high curb appeal sell for an average of 7% more than similar houses with uninviting exteriors.
Now is the best time for agents to educate clients about the rewards of updating their front and backyards. The spring housing market has officially sprung, and it's a great time for you as an agent to work with potential sellers to coordinate outdoor home updates.