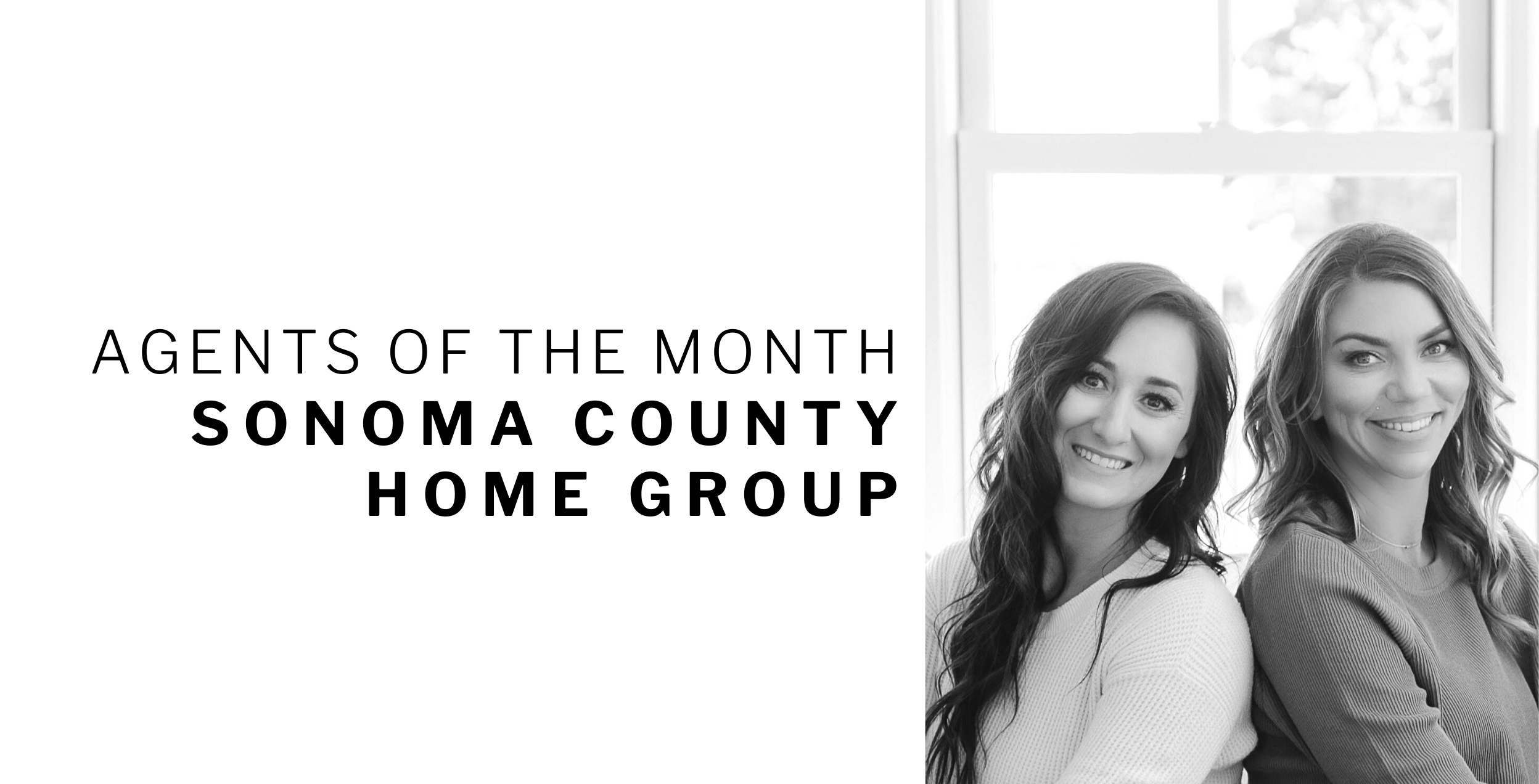 Click this link to go back to The W Disclosure Newsletter. 
There's something unstoppable about Angela Etimos and Melissa Hill, the team behind Sonoma County Home Group and our July Agents of the Month! Since they teamed up, this dynamic duo has combined their industry experience to provide their clients with the top-tier knowledge and support that they have become well-known for. Keep reading to learn more about SCHG!
To what do you attribute your success?

The relationships we've built and maintained. Without the continued support and ongoing referrals from friends, family and past clients our business wouldn't be where it is today.
What's the biggest mistake you've made in your business or the single best thing you've ever done for your business?:
The biggest mistake we ever made was not putting organized systems into place when we first started our team. Trying to put them in place once we got busier was a lot more work!
The single best thing we've done for our business has been establishing a social media presence. People can get an idea of what it's like to work with us and get a glimpse of who we are beyond just being Realtors. People usually want to do business with people they know, like & trust and social media gives future clients the opportunity to get to know us before we ever meet in person.
How do you balance giving personal attention to your clients while still trying to automate your business?:
Our goal isn't to automate our business. We're sure we could probably be more efficient if we automated things, but buying or selling can be stressful and we want our clients to know they will have our personal attention every step of the way.
How have you adapted your marketing/business during the era of Coronavirus (COVID-19)?:
Luckily, our primary form of marketing has always been using social media and other online marketing so when COVID began it just forced us to get better at what we were already doing.
What is a unique aspect of the Sonoma/Mendocino/SF County Residential Real Estate market?:
A unique aspect is that we can be showing a $200,000 condo one day and a multi-million dollar estate the next.
If you could only do one thing differently when you first started your business what would it be?:
We would have teamed up sooner! We each started out individually 16 years ago, but with our strengths and weaknesses being so different, we knew we'd be better able to serve our clients by teaming up and working together. Not to mention we have a lot more fun working together than we did on our own.
If work-life balance is important to you how can you tell if you're are getting it right?:
With each of us having young children maintaining a work-life balance is extremely important. We'll probably never get it exactly right and there will likely always be some level of mom guilt, but since we make it a priority to be able to do school drop offs and pick ups, attend all sporting events and always make time for weekends at the lake with family, we feel like we're doing a pretty good job at balancing things as best we can.
What was the best vacation you ever had?:
Angela- Couples trips to Cabo are always a blast!
Melissa- Renting a trailer and road tripping through national parks in Utah, Nevada and Arizona.
If you had one piece of advice to someone just starting out in real estate, what would it be?:
Don't try to do all the things! Pick just a few things that you want to do to help your business grow and focus on doing those things consistently.