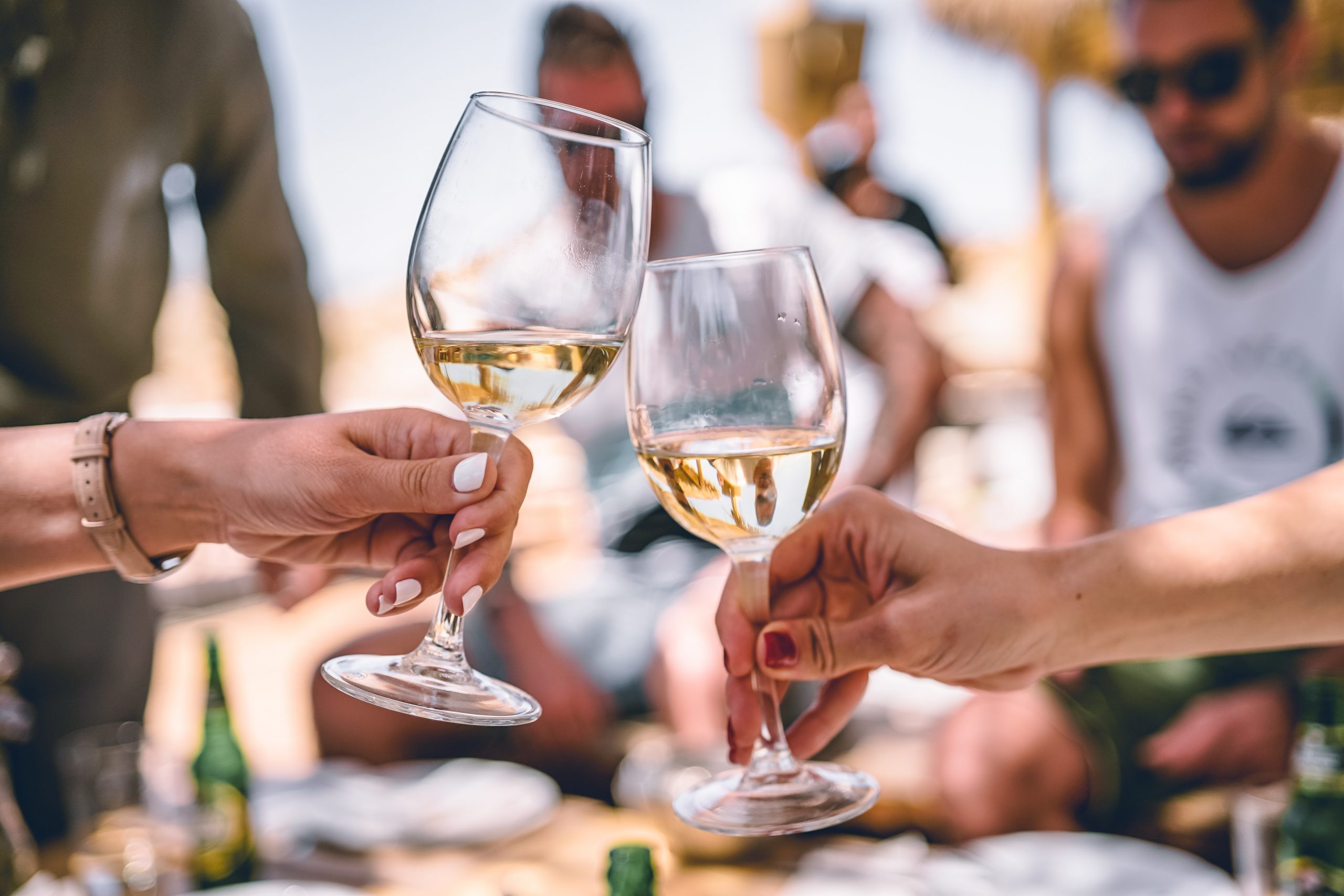 Click this link to return to The W Disclosure newsletter.
Call us crazy, but we LOVE the month of April. No, it's not the first hints of Spring and Summer that has everyone getting excited, or the upcoming festivals and events…It's that April is Sonoma County Wine Month! To help you kick off your own festivities, we've put together a list of our favorite must-see celebrations to add to your list.
ROWEN Release Party at Rodney Strong
You're invited to enjoy an afternoon in the newest private event space at Rodney Strong Vineyards, The Cellar Door! You'll take a deep dive into the collection of high-elevation wines, and be given the first chance to taste an incredible variety of wines. 
Space in this event is very limited, so get your tickets fast!
Where: Rodney Strong Vineyards 
When: Saturday, April 8th
Papapietro Perry Riedel Veloce Glass Seminar
What's better than wine tasting and learning about the importance of the correct stemware? Having the option to do it from the comfort of your own home! This event is offered both in person at the tasting room and virtually, and with the price of your ticket, you will get two bottles of wine, and two sets of professional Riedel Veloce glassware. 
Sounds incredible, right? Get yourself on the list!
Where: Papapietro Perry (Virtual Attendance Available)
When: Saturday, April 15th
Earth Day Hikes at Benziger Family Winery
Take in the beauty of this one-of-a-kind Sonoma Mountain Estate, and hear directly from Chris Benziger as he shares family stories, insight into their farming practices, and much more! 
Space on this hike is super limited, so reserve your spot now!
Where: Benziger Family Winery
When: Saturday, April 22nd, 10am & 2pm
Kunde Family Winery Mountain Top Tour & Tasting 
Start your day with a one-of-a-kind journey through a vineyard tour, and end it with an incredible tasting experience overlooking the rolling hills of Wine Country. You'll get to kick back and relax while enjoying award-winning Vino and locally sourced cheese pairings. 
This tour is only offered at select times. Learn more and sign yourself up!
Where: Kunde Family Winery
When: Saturdays in April
Gloria Ferrer – The Rosé Exploration
Allow yourself to be immersed in all things Rosé as you taste 4-5 of the iconic sparkling wines from the Gloria Ferrer collection. You'll also get an inside look into how these varietals are handcrafted for your enjoyment! 
This experience is only offered on a limited basis. Reserve your spot!
Where: Gloria Ferrer 
When: Select Dates + Times in April
Passport to Dry Creek Valley
Choose your own adventure in Wine Country! Over the weekend, you're invited to join 34 wineries in a celebration of the vintners, land, and traditions that make each of their wine selections unique. Take in the views, taste reserve wines, have the opportunity to join elite wine clubs, and more!
General and VIP options are available. Get your tickets soon!
Where: Dry Creek Valley Wineries, Healdsburg
When: Saturday, April 29th & Sunday, April 30th
And much, much, MUCH more! When in Wine Country, you have to celebrate wine. Check out the full list of events, cheers!
Click the link here to return to The W Disclosure Newsletter.