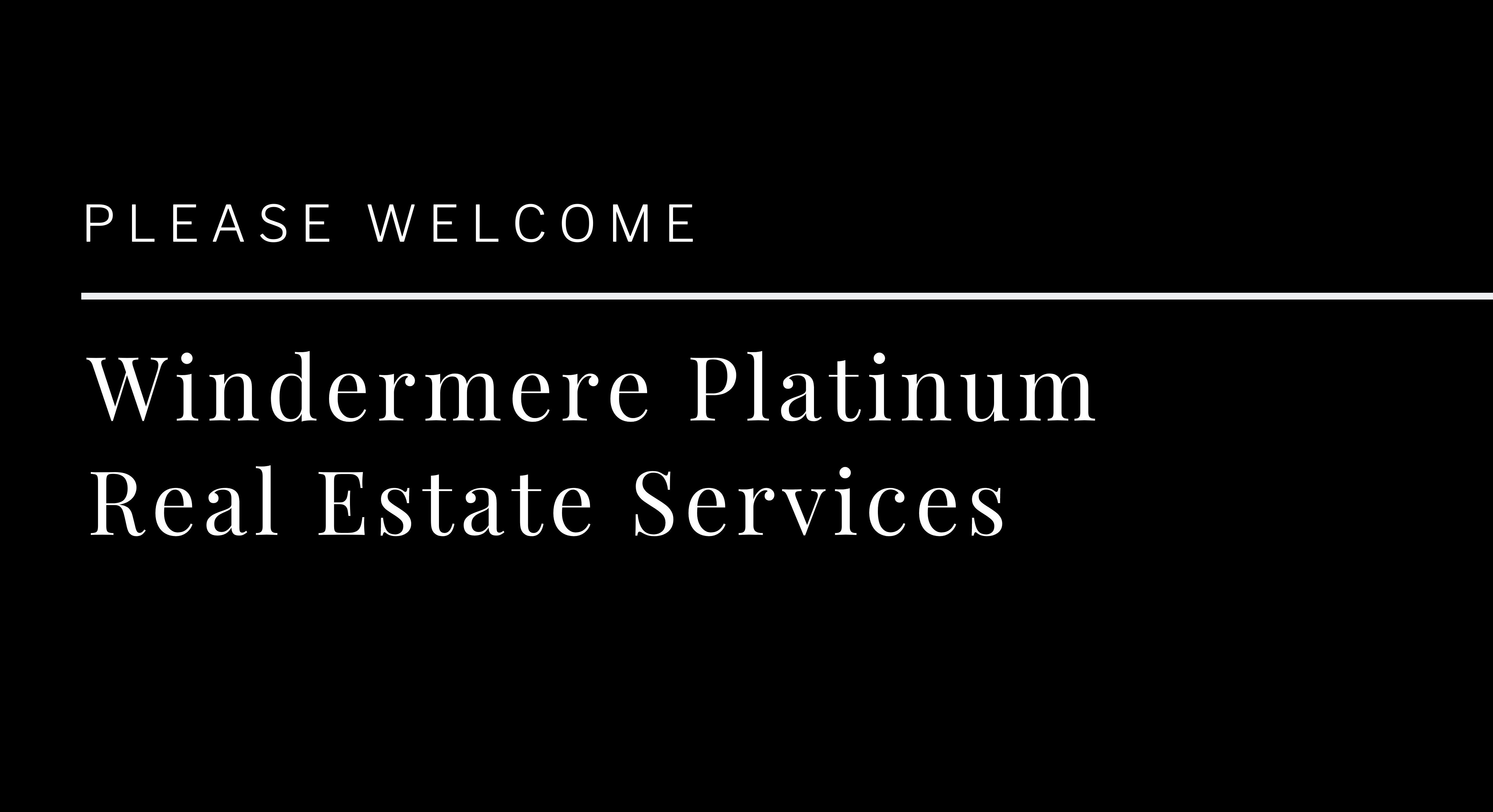 W Real Estate Announces Acquisition of the Windermere Real Estate offices in Cloverdale & Ukiah
Santa Rosa, CA (February 12, 2020) – W Real Estate, the largest locally founded and independently owned real estate brokerage in the North Bay is pleased to announce the acquisition of Windermere Platinum Real Estate Services which has two offices in Cloverdale and Ukiah. The addition of the Cloverdale office will bridge the gap between its current offices in Windsor, Healdsburg, and Ukiah. 
"W Real Estate offers a wealth of resources and innovative support to agents, which will be an incredible asset to my team," said David Ryan, Owner of Windermere Platinum Real Estate Services. "Joining W Real Estate will ensure they have everything they need to be successful."
Since launching in 2007, W Real Estate has steadily grown into one of the top 500 real estate brokerages in the country. The 200-agent brokerage has 10 offices in Northern California. This deal to acquire Windermere Platinum Real Estate Services comes just weeks after W Real Estate launched offices in both San Francisco and Healdsburg.
"We are pleased to welcome David and his skilled Windermere Platinum Real Estate Services  Team to the W Real Estate family," said Todd Schapmire, Vice President of W Real Estate. "The addition of this group of progressive and like-minded agents brings an abundance of market knowledge, long term local relationships, and expertise to our network."

W Real Estate is a full-service real estate brokerage, offering expertise in residential, commercial, luxury, wineries and vineyards, lots and land, renovation projects, and subdivision/new home sales. W Real Estate successfully completed $729M in sales and over 1,000 transactions in 2019.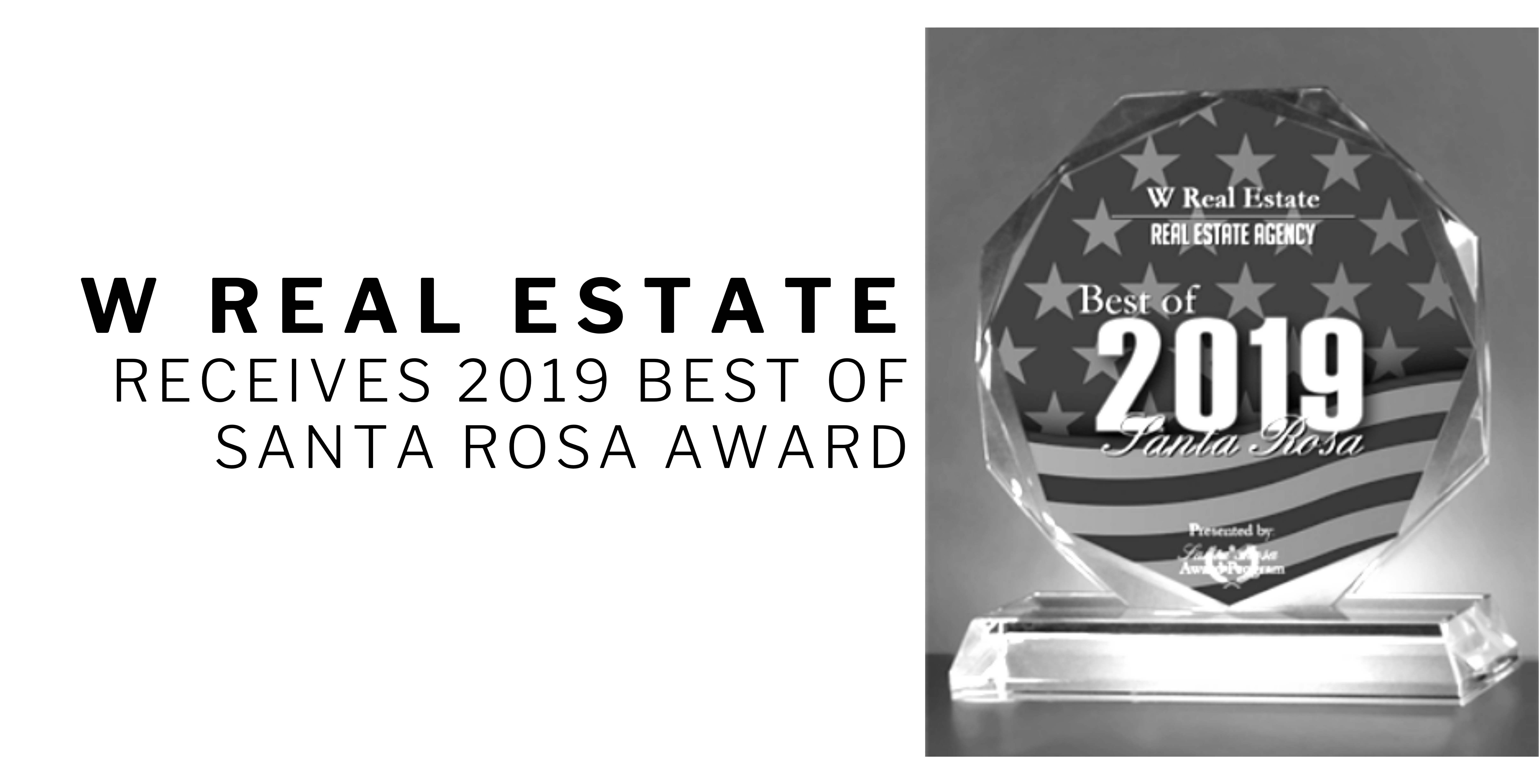 Click the image above to go back to The W Disclosure Newsletter. 
SANTA ROSA December 11, 2019 — W Real Estate has been selected for the 2019 Best of Santa Rosa Award in the Real Estate Agency category by the Santa Rosa Award Program.

Each year, the Santa Rosa Award Program identifies companies that they believe have achieved exceptional marketing success in their local community and business category. These are local companies that enhance the positive image of small business through service to their customers and our community. These exceptional companies help make the Santa Rosa area a great place to live, work and play.

Various sources of information were gathered and analyzed to choose the winners in each category. The 2019 Santa Rosa Award Program focuses on quality, not quantity. Winners are determined based on the information gathered both internally by the Santa Rosa Award Program and data provided by third parties.

About Santa Rosa Award Program
The Santa Rosa Award Program is an annual awards program honoring the achievements and accomplishments of local businesses throughout the Santa Rosa area. Recognition is given to those companies that have shown the ability to use their best practices and implemented programs to generate competitive advantages and long-term value.

The Santa Rosa Award Program was established to recognize the best of local businesses in our community. Our organization works exclusively with local business owners, trade groups, professional associations, and other business advertising and marketing groups. Our mission is to recognize the small business community's contributions to the U.S. economy.
SOURCE: Santa Rosa Award Program
Click here to go back to The W Disclosure Newsletter.