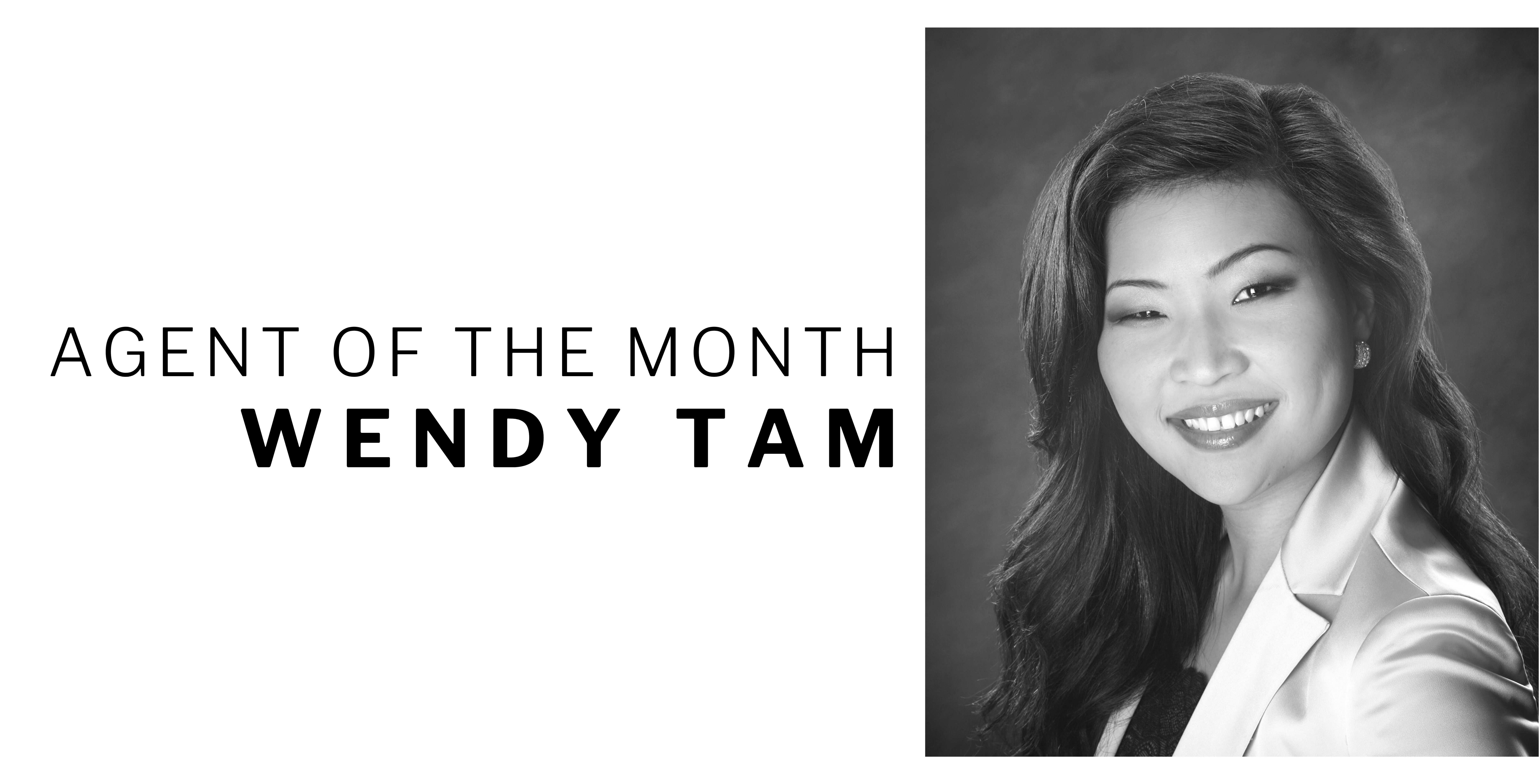 Click the image above to go back to The W Disclosure Newsletter. 
Congratulations to our newest Agent of the Month, Wendy Tam!
As a successful San Francisco realtor and mother of 5, is there anything Wendy Tam can't do? Oh, and did we mention her impeccable design sense? She is able to transform homes into works of art. Any client would be lucky to have her in their corner and we're fortunate to have her as part of the W Real Estate family. Wendy shared with us what she believes has attributed to her success the most and the tools she uses to juggle her personal and professional life. All this, and more, below. 
To what do you attribute your success?
I would attribute my success to setting goals that are in line with things that I love doing and then keeping a positive mental attitude, especially when faced with challenges. This helps me to wake up every morning feeling excited to take the forward steps – whether large or small that are necessary to reach those goals.
What was the last book/audiobook you read/listened to?
The Great Gatsby
What software/tech tools can you not live without?
Google Suite – all-in-one for my emails, word processing, spreadsheet, calendar, storage – and best of all: not having to remember if I pressed the save button!
Do you believe it is possible to have a successful career while having a fulfilling personal life? Does this balance exist?
Yes, I believe that it is possible to be successful and enjoy family life. We juggle sales, development and having 5 kids. Actually I find that being in real estate actually allows me the freedom to schedule my time around my family's activities allowing me to be at school functions and not behind a 9-5 desk. So I am very thankful for that! Having a good routine that everyone in the family is on board with really helps when we have to schedule for showings, open houses and appointments.
What is a unique aspect of the San Francisco Residential Real Estate market?
One unique aspect in San Francisco is that our homes are very different from one to another, even when they are on the same block. Most of our homes were not built tract homes so being across the street can make all the difference with regards to having a drop-dead view or no views at all. We have a constant demand from buyers for the newest and more innovative homes so newly renovated homes can set record prices with no comps available.
What is the most underrated/overlooked part of your business? (i.e. thank you cards, social media, etc)
The amount of time spent to find a good deal for buyers in San Francisco.
What are the main things that you should look at when investing/purchasing a new property?
Buying the best location that your budget allows and property that may still have more potential to grow into or build.
What is a quote that inspires you?
"Your past does not equal your future."
If you had one piece of advice to someone just starting out in real estate, what would it be?
Go out and see as many properties as possible on tour, it provides great education on the current market and you will also make great business contacts through meeting other agents.