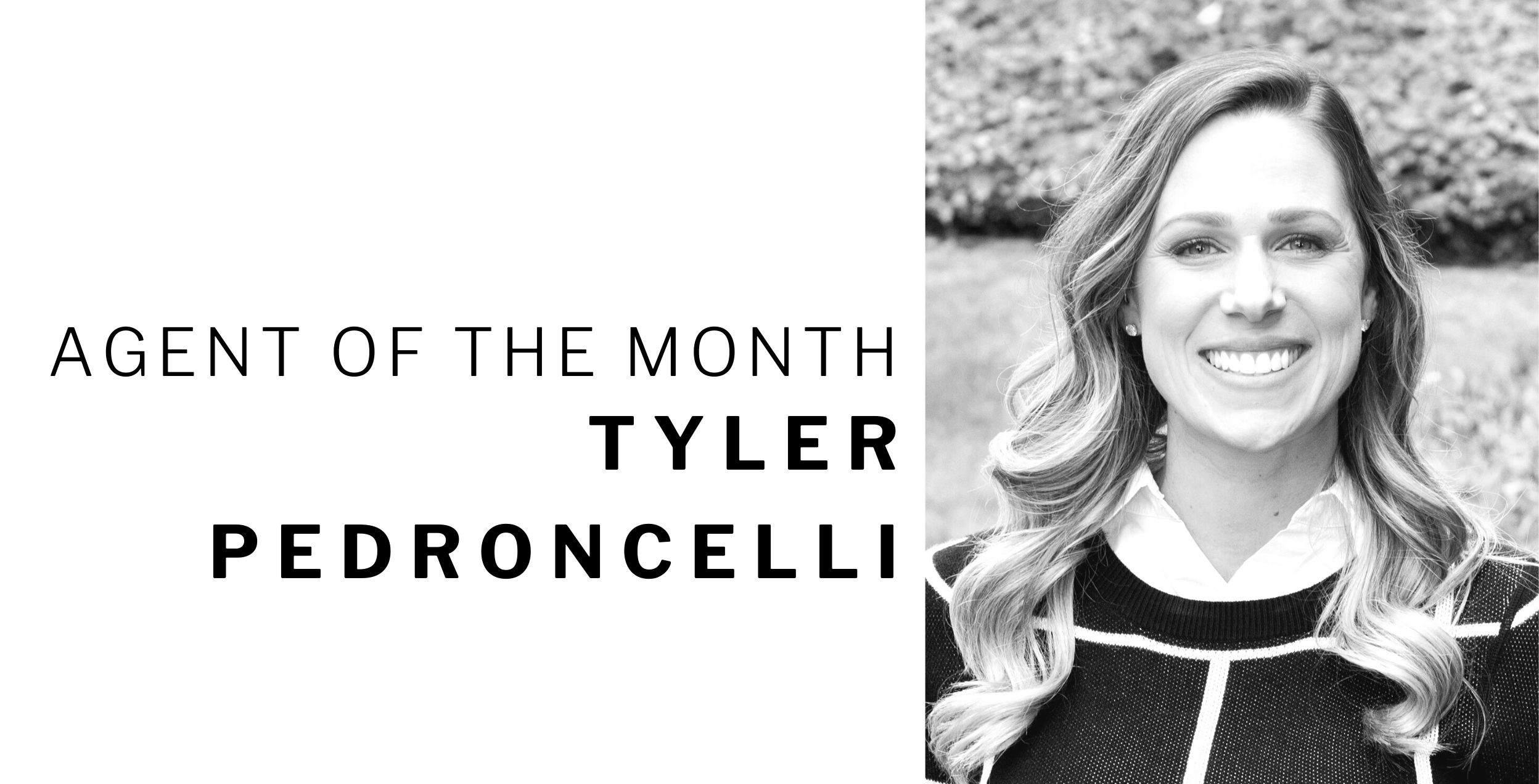 Click the image above to go back to The W Disclosure Newsletter. 
Congratulations to our newest Agent of the Month, Tyler Pedroncelli!
Tyler Pedroncelli was born and raised in beautiful Sonoma County. With her husband and two young children, she currently resides in Sonoma, CA. Tyler has had a pretty incredible track record during her time in real estate – she is consistently recognized as one of W Real Estate's top agents, even winning the "Highest Sale Price of the Year" award in both 2016 and 2017.
Continue reading to learn more about our latest Agent of the Month, Tyler!
To what do you attribute your success?
Consistency and hard work.
What was the last book/audiobook you read/listened to?
My daughter's night time books.
What software/tech tools can you not live without?
My cell phone and local marketing.
Do you believe it is possible to have a successful career while having a fulfilling personal life? Does this balance exist?
Yes, absolutely. I was 9 months pregnant while closing deals and getting agent of the month and dealing with my 2-year-old working from home. It's all about balance and working hard when your kids are napping. I love to travel and spending time with my family, and having a successful career has always been very important to me.
What is a unique aspect of the Sonoma/Mendocino County Residential Real Estate market?
For the Sonoma real estate market since it's a small town,  it's personal relationships in the community.
What is the most underrated/overlooked part of your business? (i.e. thank you cards, social media, etc)
Thank you cards and being thoughtful and appreciative of the business you have gotten.
What are the main things that you should look at when investing/purchasing a new property?
Does it make sense as an investment and if it is priced right.
What is a quote that inspires you?
Live like there is no tomorrow.
If you had one piece of advice to give someone just starting out in real estate, what would it be?
Stay consistent and you have to be confident in yourself going into this business.