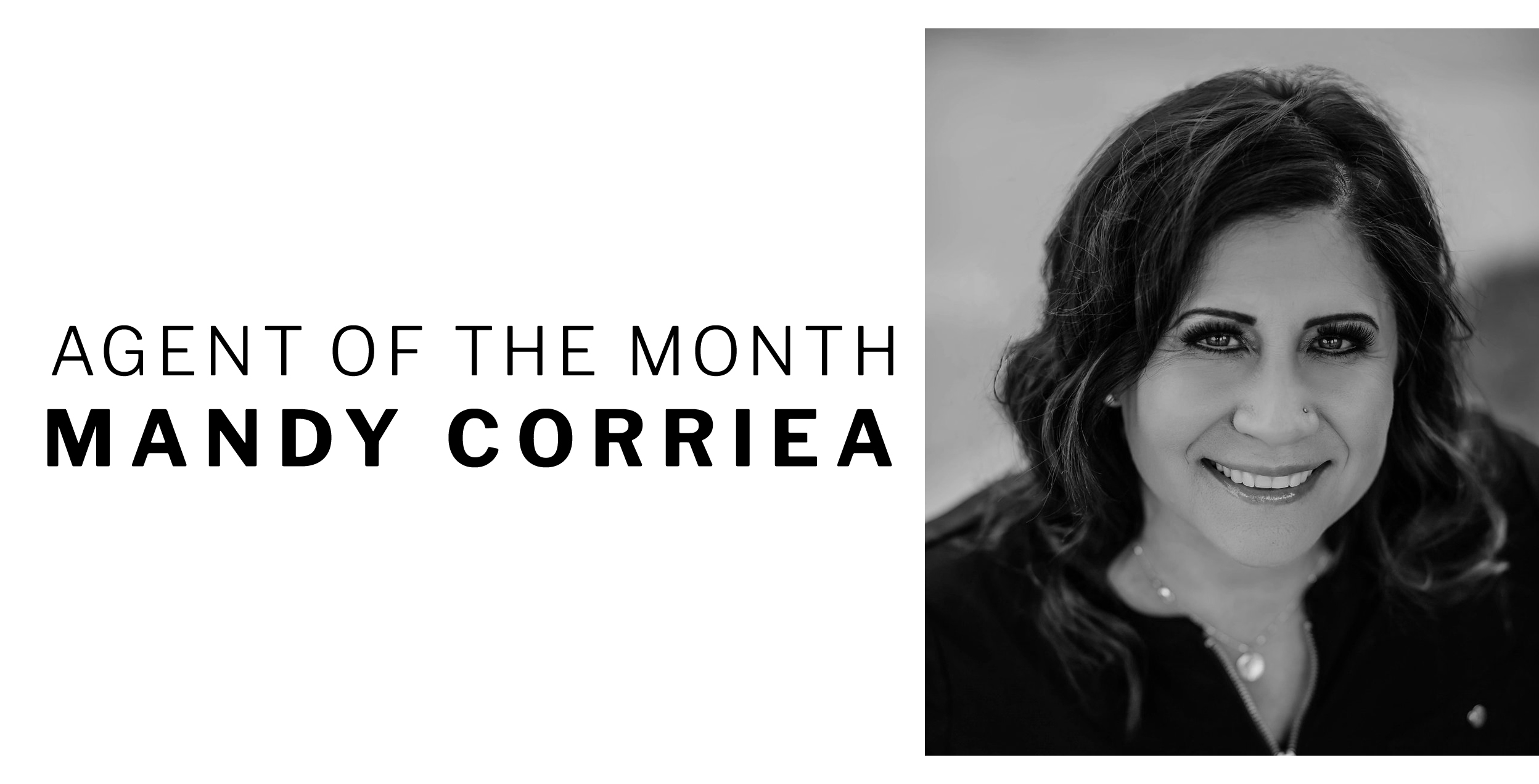 Click the image above to go back to The W Disclosure Newsletter. 
Congratulations to our newest Agent of the Month, Mandy Corriea!
There truly aren't enough good things we can say about Windsor-based agent Mancy Corriea. She was one of the first agents to join W Real Estate back in 2007 and has since made a massive impact on our company. From not only being a top producing agent but also a mentor and trainer to our group of over 200 agents. Having been raised in Sonoma County she has a great deal of appreciation for the area, just as we have an appreciation for her.
Continue reading to learn more about our latest Agent of the Month, Mandy!
To what do you attribute your success?
My success would not be possible without the support of my family. Our business requires a lot of crazy hours, days, and last minute appts. So, having young active children at home can be tough, but possible with good support and understanding. My husband has been a key to our success. Also, just staying current with education updates in this market and with the ever-changing rules & regs. So important to stay educated in your career.
What was the last book/audiobook you read/listened to?
Shift: How Top Real Estate Agents Tackle Tough Times by Gary Keller.

What software/tech tools can you not live without?
Canva, Mojo app and my phone, which all of these are on it!!
Do you believe it is possible to have a successful career while having a fulfilling personal life? Does this balance exist?
It is definitely is possible to be successful and still be successful at home. Its not easy but it can be done. For me it requires getting up a couple hours earlier than my family. I work best in the morning. And it is not selfish to take a day off. It may consist of working a few half days, but you need it or what are you working for!!
What is a unique aspect of the Sonoma/Mendocino County Residential Real Estate market?
Sonoma Co: It's our location and affordability when compared to residents in San Francisco. We are a part of the Wine Country, and I believe a more desirable place to live with all our trees, community activities and parks & trails.
Mendo Co: Is a straight shot North with no commute traffic, which is great for the residents here that need a more affordable place to buy a home.
What is the most underrated/overlooked part of your business? (i.e. thank you cards, social media, etc)
Consistency with online presence. We are building a brand and need to be in front of our peers, clients and family all the time. Hardest part is juggling the sales from the personal and keeping the attention without being overkill, but, also, trying to stay consistent with postings.
What are the main things that you should look at when investing/purchasing a new property?
"Good Bones." I am looking for those high dollar items. Do they need replacing or repairs? Paint and carpet are inexpensive fixes, but roofs, windows, furnaces can be steep for the budget.
What is a quote that inspires you?
"Do or Do Not, There is No Try"– Yoda, Jedi Knight
If you had one piece of advice to give someone just starting out in real estate, what would it be?
Set up a system for networking and prospecting and stay consistent on the activities you do to try and stir up business. It will take 6 months, typically, to procure that first transaction. Set your alarm, wake up and get dressed ready to meet a new client everyday!!