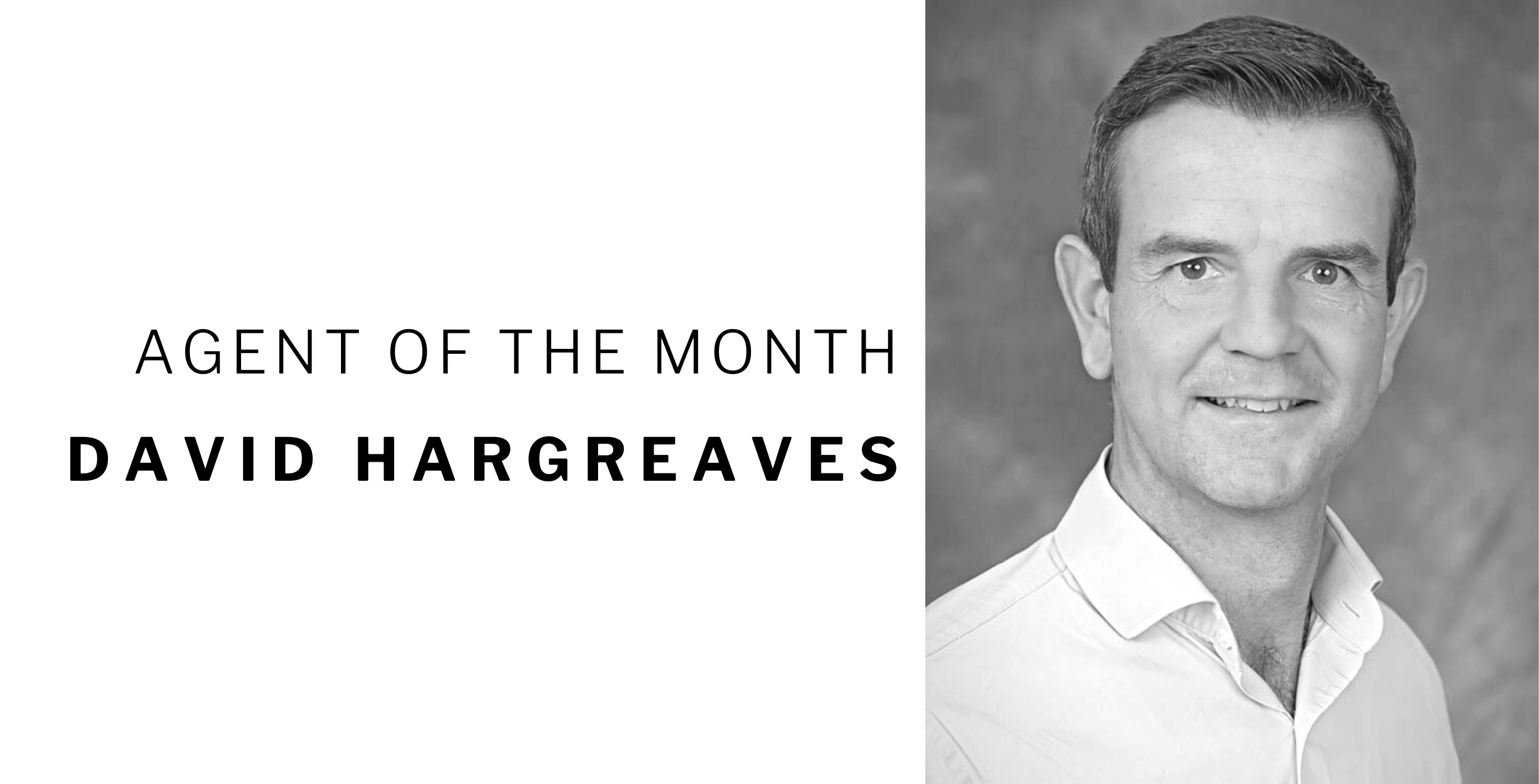 Click the image above to go back to The W Disclosure Newsletter. 
You may know him as the powerhouse writer behind Modern Living Sonoma, but now's your chance to get to know him as one of W's valued agents! It is our pleasure to introduce November's Agent of the Month, David Hargreaves! Read on to learn more about David, his passion for Sonoma County, and a few of the key things he attributes to his success!
To what do you attribute your success?

Focus and Consistency. Right from the start I focused on a specific set of buyers (people re-locating, second home owners/buyer, vacation rental properties and people looking to build a dream home) and went out of my way to become as knowledgeable as I could be about that market.
What was the last book/audiobook you read/listened to?
The last book I read will mean nothing to everyone reading this as it was the biography of famous English cricketer! I am an avid podcast subscriber and love the Freakonomics podcast.
What software/tech tools can you not live without?

A big part of my success is being seen as an expert and providing valuable information through my blog www.modernlivingsonoma.com/blog. I use Placester.com to power my website which integrate with Mailchimp for delivering the content to my readers in a monthly newsletter.
Do you believe it is possible to have a successful career while having a fulfilling personal life? Does this balance exist?
I have to confess I need to work on this. I love travel which has been hard this year although I have now got a small RV that I use to escape into nature. My next step is to fit it with satellite internet so I can write an offer from the mountains!
What is a unique aspect of the Sonoma/Mendocino County/SF County Residential Real Estate market?
There are over 16,000 people who live in the Bay Area but own secondary properties in Sonoma County. With the exodus from the Bay Area due to Covid, I feel that the Sonoma County will continue to see a really strong demand from buyers migrating north for quite some time to come.

What is the most underrated/overlooked part of your business? (i.e. thank you cards, social media, etc)
For my first year in business I put a lot of effort into my blog with very little reward. However now the hard work is starting to pay off with a number of my blog posts now ranking on the first page of Google (for example "vacation rental rules in Sonoma County"). I now have over 2000 readers per month reading articles so this is becoming a very valuable source of leads.

What are the main things that you should look at when investing/purchasing a new property?
For me it is all about the floor plan and location. If you are looking for a classic wine country property if you have the location and floor plan that works, you can create the property of your dreams.
What is a quote that inspires you?

"Innovate or Die". This is a quote from Andy Grove, the founder and CEO of Intel, the microprocessor company.

If you had one piece of advice to give someone just starting out in real estate, what would it be?

Focus. Doing a small number of things well and doing them consistently will pay dividends. The worst thing you can do is do lots of things half heartedly.