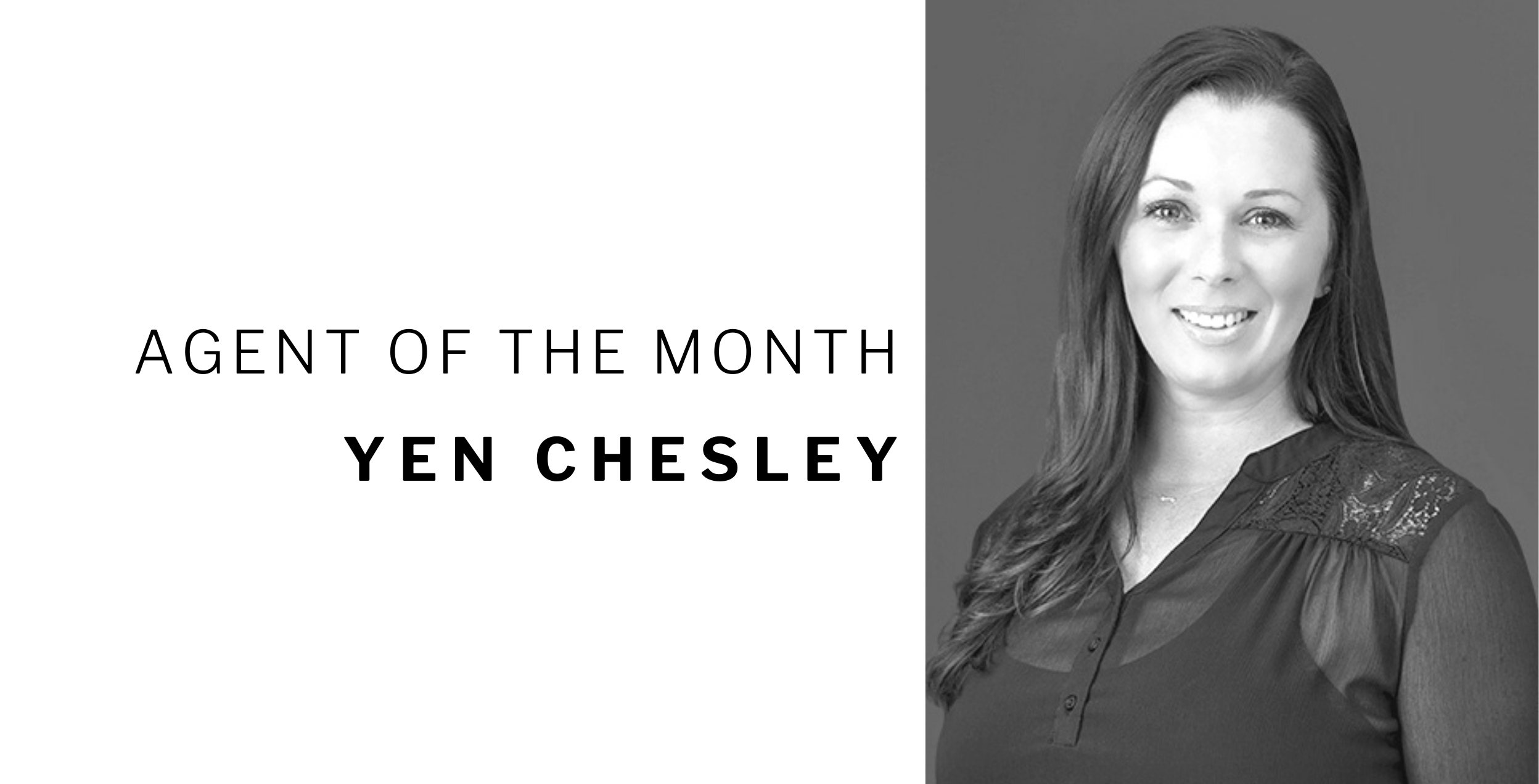 Click the image above to go back to The W Disclosure Newsletter. 
We are so excited to introduce our very first Agent of the Month of 2021, Yen Chesley! She combines her passion for real estate with her love of her clients and of Sonoma County, to create a one of a kind experience that you can only find when you have the opportunity to work one on one with her. Keep reading to learn more about Yen!
To what do you attribute your success?

Over the years I have created lasting relationships with clients who have been incredibly helpful in regards to sharing my name and referring their family and friends.  Every transaction, whether it's a grand estate or a fixer upper, my clients get treated the same. I am a firm believer in treating others how I wanted to be treated.
What's the biggest mistake you've made in your business or the single best thing you've ever done for your business?:
I think the best thing that I am able to do for my business is to get involved in my community and doing whatever I can to give back. 
How do you balance giving personal attention to your clients while still trying to automate your business?:
I am the first to admit, I will always have room to improve in organizing my business. But that makes me even more  thankful for an amazing staff, from effective marketing to the best transactional support. My goal is that my clients feel like they are my first priority. Whether I have one escrow going or ten, I always want the people who have graciously chosen me to work for them, to feel they are my number one client.
How have you adapted your marketing/business during the era of Coronavirus (COVID-19)?:
Wow, COVID has been a real challenge.  It has been a lot of juggling, making adjustments, having patience, being considerate, and obviously using consistent precautions to keep myself and my clients safe. Being able to adapt is a key to being successful, especially right now.
What is a unique aspect of the Sonoma/Mendocino/SF County Residential Real Estate market?:
One of the things I love most about the Sonoma County real estate market is the diversity of the clients we work with.. Growing up in Healdsburg, I have been grateful to help long time friends and families stay in a town that has changed so much over the years.  We also have the other group which are people that are new to town. Those who come to visit and fall in love.  I love showing them what Sonoma County has to offer.  We are very lucky to live in such a beautiful place.
If you could only do one thing differently when you first started your business what would it be?:
My goal this year in real estate is to work smarter and improve my systems.  I feel that I do well with the personal side of things, but the organizational side is something I'm going to focus on.  I've realized that to grow and be more efficient, I can leverage the help of an assistant with the day to day and become more productive. 
If a work-life balance is important to you how can you tell if you're getting it right?:
Work life balance is very important to me. It has always been a constant work in progress. As a Mom with an elementary school age daughter, I am thankful to have a family that is always willing to help out when needed. With COVID and my new job as a home school teacher, it is important to balance the work load. We are tasked with finding new ways to help our clients adjust to this changing market. My daughter's education has to come first, but I also need to find a way to keep my clients feeling like I am always there for them too.  A lot of zoom meetings, working early mornings and late nights to make sure it is all taken care of. 
What was the best vacation you ever had?:
My favorite vacation.. hmmm there have been a few…. But most recently, my daughter Savannah and I went to England to visit my oldest son, Martin and his wife, Olivia.  He is in the USAF and has been stationed over there for almost 2 years now.  We had the best time!  No agenda, just visiting new places, eating great food, and spending quality time with family.  I can't wait to be able to go back with the rest of the family.
If you had one piece of advice to someone just starting out in real estate, what would it be?:
Create relationships.  These are not just transactions.  Quality is better than quantity in my opinion. My clients usually become my friends and some are like family. We help them with one of the most important decisions of their lives.  Remember that it can be an emotional transaction. It's our job to be there to support them how ever they need. I honestly feel that we as Realtors should have to buy or sell a home every so often, so we remember the stresses of making these decisions.
What are you looking forward to most in the New Year?:
Hoping to get COVID behind us, so that families and businesses can get back to life as usual. It has been a tough year for so many. It will be really nice to be able to see peoples smiles again without the masks, give hugs, and shake hands. Until then we will continue doing what we have to do to get where we need to go!