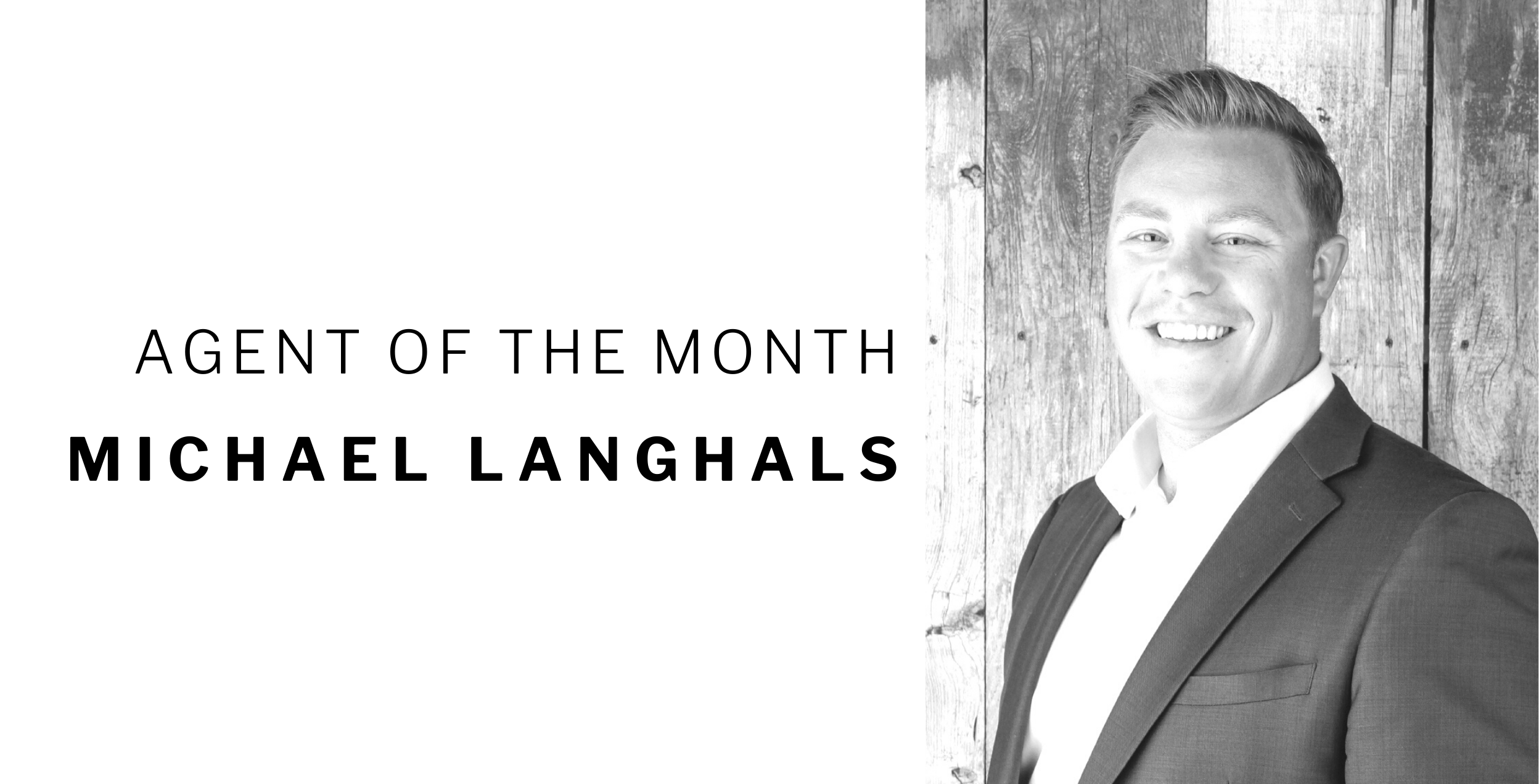 Click the image above to go back to The W Disclosure Newsletter. 
We are so excited to introduce our February Agent of the Month, Michael Langhals! He combines his love for Sonoma County with his determination to find his clients their own Wine Country dream home, and he makes a point of going above and beyond every time. Read on to learn more about Michael!
To what do you attribute your success?

The relationships I create with my clients. I really try to put myself in their shoes for every transaction.
What's the biggest mistake you've made in your business or the single best thing you've ever done for your business?:
The biggest mistake I have made, is assuming that all parties have the same goal , when a lot of times they don't.
The best thing that I have done and always do, is put my clients interests' before anything else.
How do you balance giving personal attention to your clients while still trying to automate your business?:
The only things that should be automated are property searches, and market sale reports. If you rely on automation, you will lose clients. I am all about the personal text, email, call or message.
How have you adapted your marketing/business during the era of Coronavirus (COVID-19)?:
More online marketing for listings, and going above and beyond to accommodate buyer showings. Doing Facetime walk throughs, zoom walk throughs, texting videos of houses they want to see.
What is a unique aspect of the Sonoma/Mendocino/SF County Residential Real Estate market?:
The unique aspect is that you can sell a $5million dollar property one day and sell a $100k property the next day.
If you could only do one thing differently when you first started your business what would it be?:
I would have hired a business coach first year.
If a work-life balance is important to you how can you tell if you're getting it right?:
I think balance is always important. Doing it right is different for each person. For me personally, it's making enough time to service my clients, while going on trips with my family and making it so that when I am having family time or work time, I am 100% committed to that time.
What was the best vacation you ever had?:
Everyday is a vacation when you live in Sonoma County. Besides that, I had a great time in Serbia, where me and my wife saw one of our oldest friends get married.
If you had one piece of advice to someone just starting out in real estate, what would it be?:
Find a mentor and just ask them for advice. Hire a coach, and dial in your systems. Real estate is stressful, make sure and remind yourself to have fun.
What are you looking forward to most in the New Year?:
For everyone being able to go back to work, and for our community to open back up while being safe.