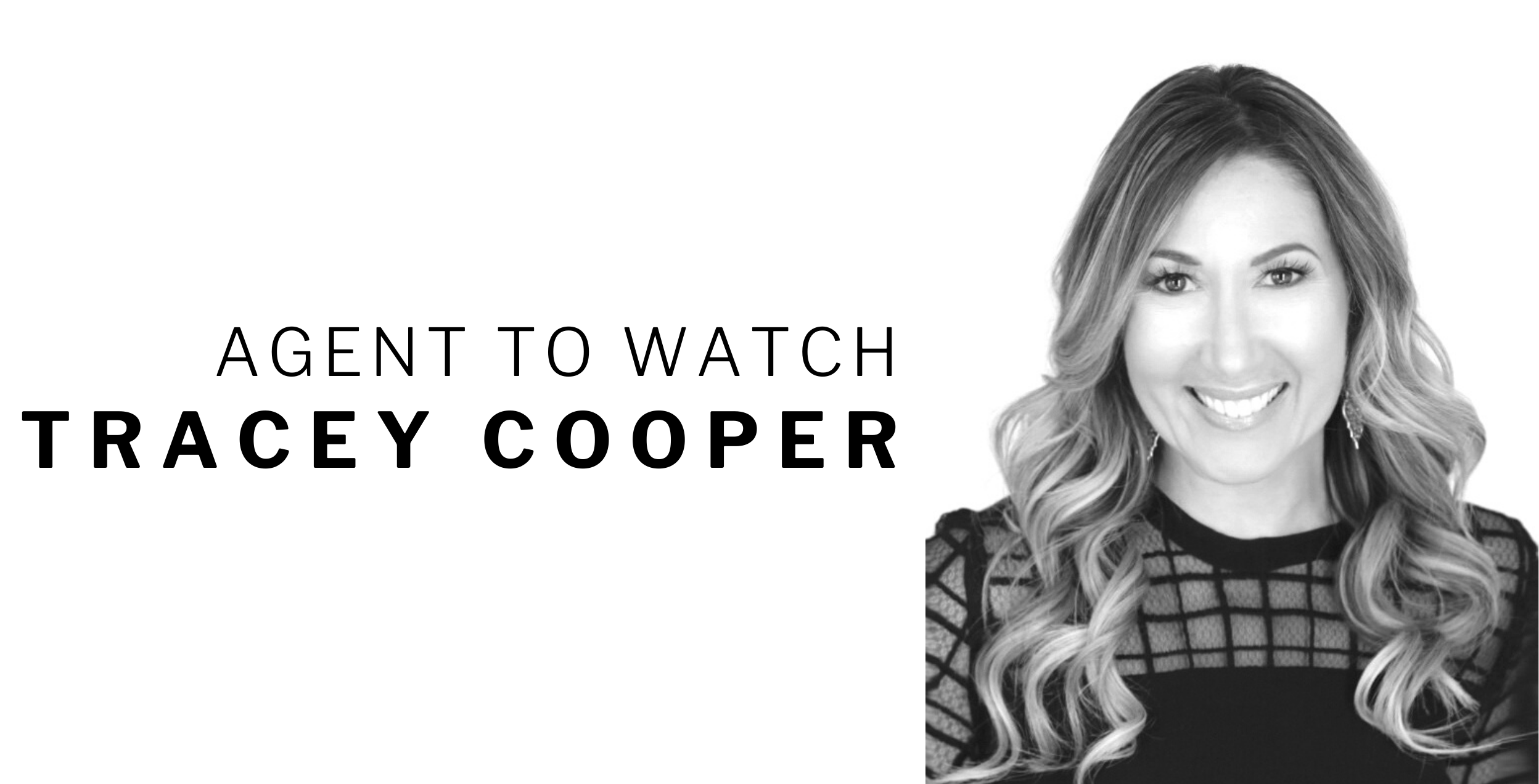 Click the image above to go back to The W Disclosure Newsletter. 
We'd like to introduce you to one of our February 2021 Agents to Watch, Tracey Cooper! Keep reading to learn more about Tracey and how she combines her love of Wine Country with her passion for real estate, to create a one of a kind experience for each of her clients. 
Why did you choose to pursue a career in real estate?

From a very early age, I knew I was passionate about real estate and every aspect of the home selling/buying process. Growing up, both my parents were very involved in our community. My Mom a local real estate agent and Father, a real estate attorney. Our home was always full of real estate discussions about homes, staging, investments , and I loved it. It was very intriguing to me and I could see the value my Mom would bring helping others, guiding them through one of the biggest investments of their lives. I was my Moms assistant for all of my high school and some college years. To me, owning a home is still the ultimate American dream. Helping my friends, family and my community achieve this dream brings me joy and I cannot imagine doing anything else.
How have you adapted your marketing/business during the era of Coronavirus (COVID-19)?:
For my business Covid-19 was the year I learned new skills, new ways to accomplish old tasks that became mundane. I love people and being with people so Covid-19 made that difficult for me at the beginning. I've learned that we all have many things in common. Sharing these commonalities during this time has been important. I have been so grateful for the opportunities to connect in new way or (old forgotten ways) Writing personal letters everyday, daily phone calls to friends/clients and of course my loved ones. Front yard fun in my neighborhood, Zooms and FaceTime with clients/friends. It's been pretty amazing and fun.
What's the best thing that happened to you this month?:
The last month of 2020 and this first month of 2021, I have helped three families achieve their dreams of home ownership. It's an exciting day when I can deliver keys to them for their new home. It's a celebration !
Are you a morning or a night person?:
Ha… I am no doubt a morning person. Those sunrises! In fact, I can be found starting my work day about 6am for a couple hours, then off to a cycle or pilates class mid morning then back to the office or showing property. Mornings are magical. It's quiet, cool, calm, peaceful and I get so much accomplished. Sunsets are pretty awesome too. Like two beautiful bookends to a great day.
What is one of the things you would put on your "bucket" list?:
My bucket list is all about seeing our world with my loved ones. Experiences and all involve the outdoors. I am not much into personal material possessions. I've traveled all over the world but still have so much to see. My next bucket list travel spot isn't far. I'd love to see and hike Lake Louise in Canada. It's breathtaking! I'll keep you all posted.
What is something you wish you could be good at?:
Sometimes I wish I were better at learning to accept change. There's been so much change for all of us the last 11 months in every aspect of our lives, home, work, school, etc. I've learned the one thing I can count on is that there will always be change in my (our) lives. It will happen, we can't avoid it. It won't always be easy but change happens for a reason. I'm learning to be better or good at being OK with it. Taking away some positives. These past 11 months have taught me so much about gratitude.
What is something most people would never guess about you?:
One thing most people don't know about me is that I was a competitive figure skater growing up. I traveled all over the country with my family for my performances. Skating was my life every morning before and after school for hours everyday. I will never ever forget the feeling standing at the side of the ice rink ready for them to call my name to go on to the ice and for my music to begin.
Must have purse/car item?:
I am a big foodie… Food is important to me so I always , always have healthy go to snacks and water in my car and purse for me or those in my car. Sometimes I'm out at a country property inspections etc. and having a small snack is super important . I just feel so much better when I'm not hungry and thinking about food. So before I leave for my workday , I always pack a cold bag .
What does a perfect day in Sonoma/Mendocino/SF County look like for you?:
My perfect Sonoma county day is starting with one of my favorite wine country or Sonoma coast hikes. I love the Duncan Mills hike. When we get to the top we can see the coast. Then grabbing a local coffee in Duncan Mills and heading north along the coast to Timber Cove for lunch or dinner . It's spectacular! It's my go-to day for friends and family when they visit.
What's your favorite local restaurant?:
I'm all about experiences. I love wine country life. So my family always ventures out to find fresh and local fare. We enjoy supporting all our Sonoma county restaurants as often as we can.
What are you most looking forward to in the New Year?:
I'm excited for the New Year and I'm thankful for 2020 all the same. If there is one thing I have learned from 2020 is what success really looks like. I want to continue these thoughts and ideas into 2021. Success is different for everyone, but for me it's about accepting the challenge of change. Success is to accept my flaws and accept those that are different and believe something different. Success is about loving my inner self and being confident in this new journey I am living. Success is about loving what I do with those I hold dear and close to me. 2021 is going to be about the capability of cultivating my passions and dreams , growing and learning. We can all do it, whatever that might be. Cheers to 2021!