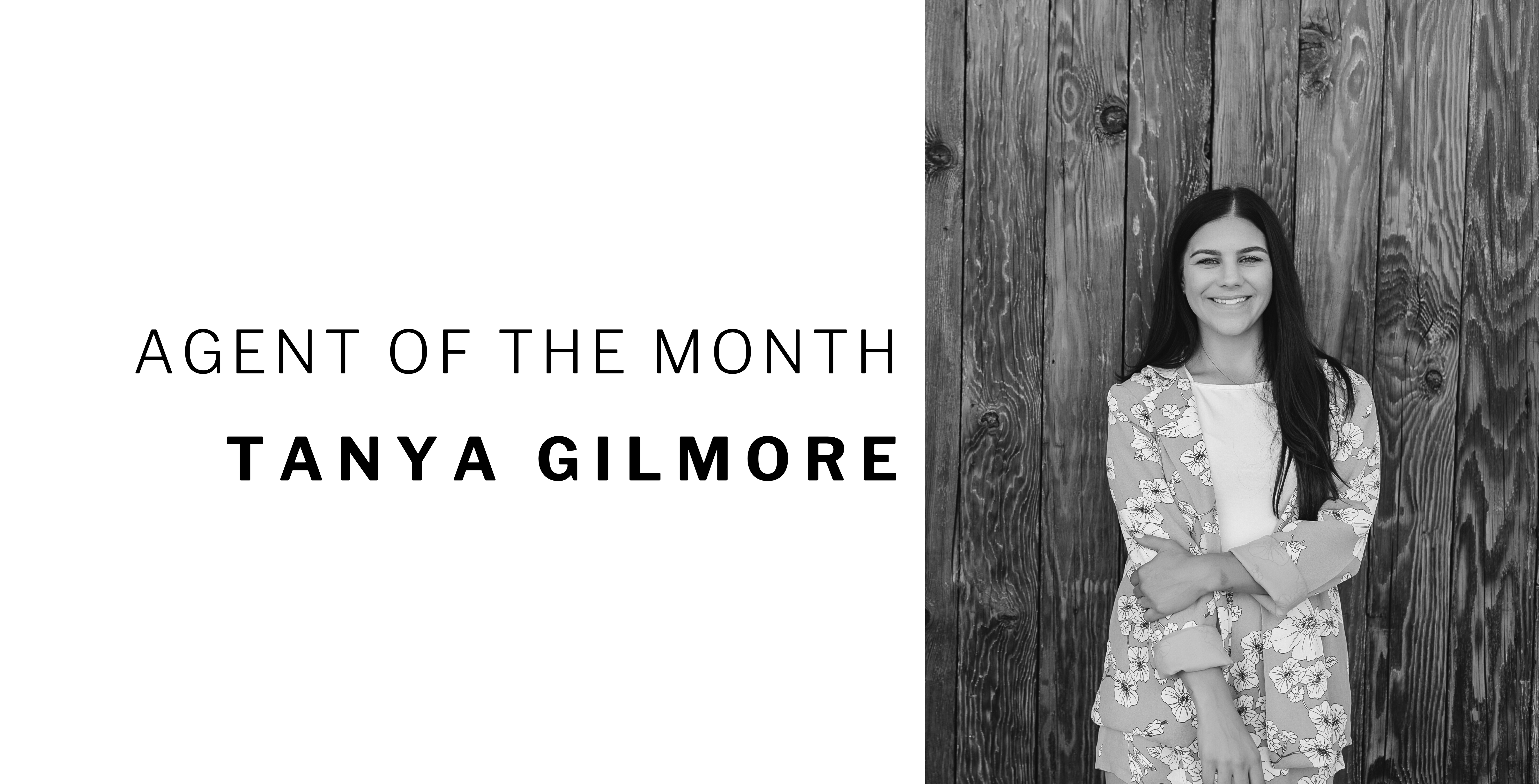 Click this link to go back to The W Disclosure Newsletter. 
Congratulations to our May Agent of the Month, Tanya Gilmore! Whether it's chasing down the best offer for her clients, or taking on a global pandemic, Tanya takes everything on with a positive attitude and the mindset that there is no challenge too big or small for her to conquer. Read on to learn more about Tanya!
To what do you attribute your success?

When I lost my fears of being without any failure, abundance and success found me! Fear is a roadblock for all of our dreams.
What's the biggest mistake you've made in your business or the single best thing you've ever done for your business?:
The biggest mistake I've made in my business turned into the single best thing I've done for my business: from being insecure and not believing in myself to watching myself in action and how equipped I am to do my job well. I changed the game when I had my own back and put my insecurities to rest.
How do you balance giving personal attention to your clients while still trying to automate your business?:
If you pay close enough attention, you can sense when a client needs personal attention. Those are the moments that matter. Gauging your client's level of motivation allows you to move them from automation to personal attention.
How have you adapted your marketing/business during the era of Coronavirus (COVID-19)?:
Believing that I will find opportunity in any era, covid or otherwise. It's a fun game for me to find ways to make money when everyone thinks the world is going down…
What is a unique aspect of the Sonoma/Mendocino/SF County Residential Real Estate market?:
The cannabis market is unique and exciting to me. Growing up here, I have watched it move from the black market to the legal market. The other day I was rambling down a dirt road with the windows down after showing a farm. I would've never been down the road if it weren't for the bustling cannabis market. I love exploring our county.
If you could only do one thing differently when you first started your business what would it be?:
Nothing particular… it took time and commitment to see the fruits of my labor.
If a work-life balance is important to you how can you tell if you're getting it right?:
For me, it's Life, then work. I work to provide my family the lifestyle we want to live. If we are not upholding our ideals (health, quality time, travel etc.) then I know I am out of balance. It's important to check in with ourselves. If our sleep, mental or physical health, nutrition, personal relationships, etc. are suffering, then we may be out of balance.
What was the best vacation you ever had?:
I traveled to Indonesia with 13 of my friends for a month. We were all intermittently together but one weekend we had a property in Canggu with villas for all 13 of us. Pretty dreamy.
If you had one piece of advice to someone just starting out in real estate, what would it be?:
Statistically, it takes 3+ years to grow a thriving business. Maintain another stream(s) of income. It ain't easy but there is no ceiling on the level of success you can achieve. Saddle up!