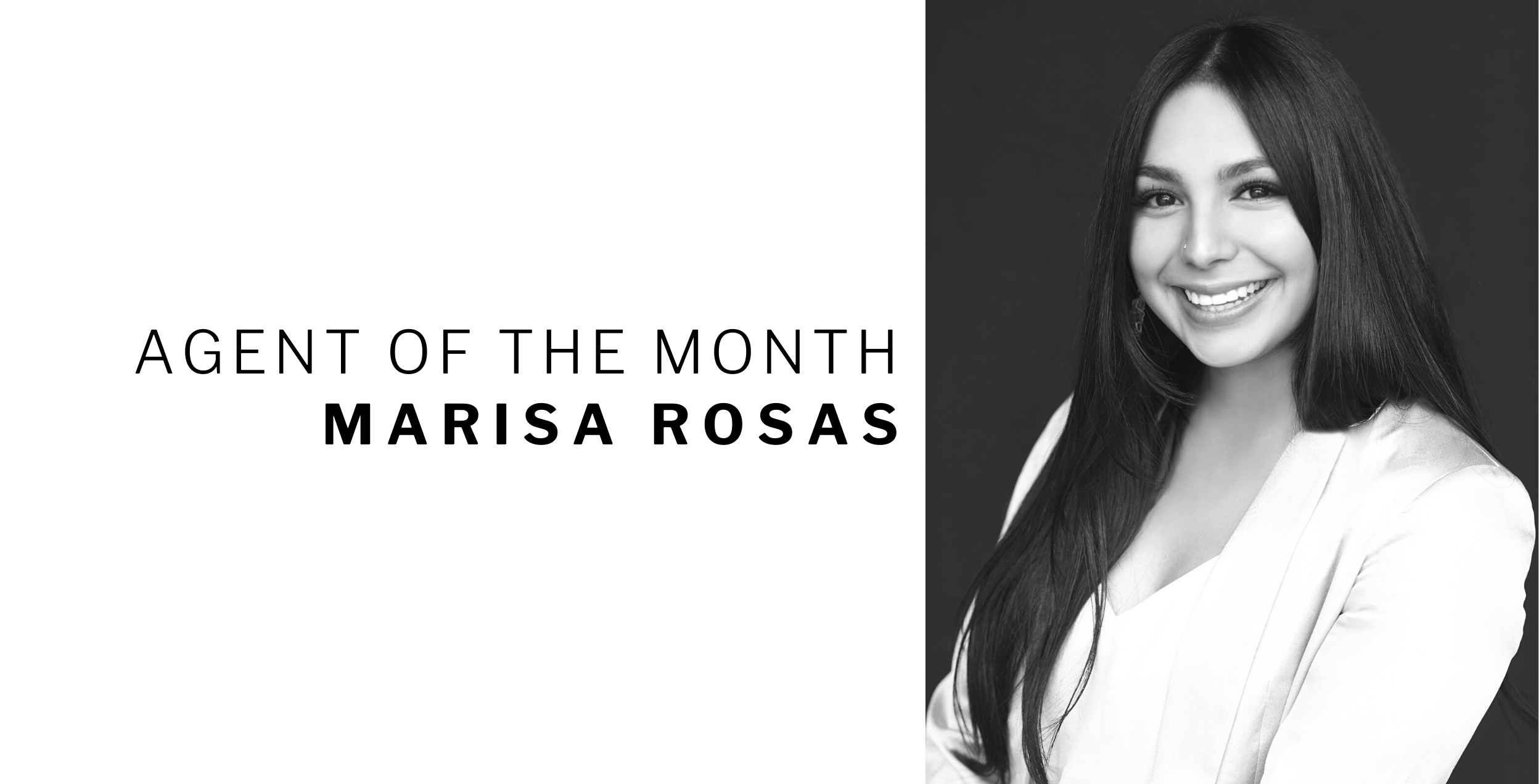 Click this link to go back to The W Disclosure Newsletter. 
Congratulations to our first Agent of the Month of 2022, Marisa Rosas! Through constant communication, inner-confidence, and good old-fashioned hard work, Marisa has created a stellar reputation for herself. Time and time again, Marisa has shattered expectations and gone above and beyond for her clients! What more could you want in an agent? Keep reading to learn more about Marisa! 
What are you looking forward to most in this new year?:

This year already feels so special. This will be my 5th year in real estate and my golden birthday is on March 25th. My favorite number is the number 5 so I am excited for what this year has to come. However, I am really looking forward to all the families and friends that I will be able to help this year in 2022.
What routines do you have in place to start your day off right?:
Mornings are so important to me. It is my "Me" time.
I like to start my day with an early morning F45 class, go home/get ready, drink my sea moss, vitamins, and a protein shake. Mediate for 5-10 minutes and on my way to my office or appointments I am talking to myself in my car saying positive affirmations. ( I use this morning affirmation playlist on Spotify) I know it sounds silly but it is super powerful to speak positively to yourself, try it!
To what do you attribute your success most?:
What I do that makes me the most successful is being completely honest, providing great communication, and lastly always acting with kindness and compassion. I think being a good person and staying humble goes a very long way for business and personal life as well.
What was the most difficult thing you had to overcome when first starting your real estate career? Or that still challenges you to this day?:
The most difficult thing that I had to overcome when starting my real estate career was social media. You have to really utilize social media for your business and this is something I am still working on to this day!
What's the transaction you are most proud of so far?:
The transaction I am most proud of has to be when I helped a veteran who was a quadriplegic, we were only able to communicate through email throughout the entire transaction and at the end of it, he had the biggest smile moving into his great home in Windsor right before Christmas.
What is a unique aspect of the Sonoma/Mendocino/SF County Residential real estate market?: 
The unique aspect of the Sonoma County Market is that everyone can truly buy. Whether is a manufactured home, condominium, or single-family. It is possible and I think Sonoma County is forgiving about that. I know that everyone says how expensive it is however if you plan for savings, set the goal and apply yourself. You'd be surprised!
If work-life balance is important to you how can you tell if you're are getting it right?:
Work-life balance is really important. The way I can tell if I do it right is by taking time for myself. The way I do this is by working out and disconnecting from my phone at night.
What was the best vacation you ever had?:
The best vacation I've ever had was going to Barcelona and Paris because it was so gorgeous to see another country and be in a new environment. Bali, Indonesia is next on my list and I know that is gonna be even better!
If you had one piece of advice to someone just starting out in real estate, what would it be?:
If I have one piece of advice to someone just starting out in real estate it would be to be honest and care about your clients. Honestly, people can feel the energy when they meet you, they want someone they can trust and by being honest- that is one easy way they can trust you. Then by being kind to other clients and agents you will attract the positivity you need!