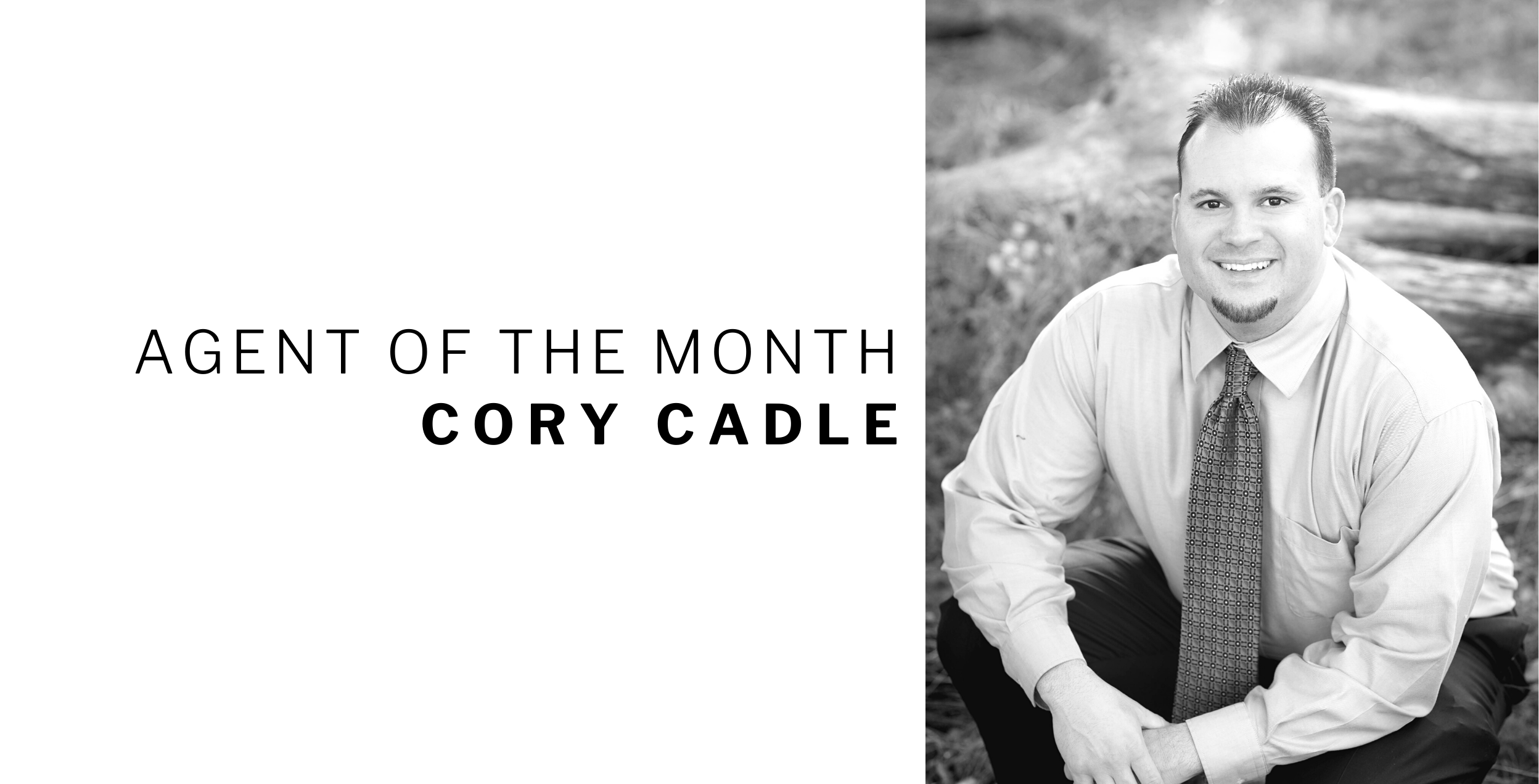 Click this link to go back to The W Disclosure Newsletter. 
Congratulations to our March Agent of the Month, Cory Cadle! Hard work is the name of the game for Cory. He knows that real estate is a results-driven business, built on trust and communication with your clients. Keeping these pillars in mind, Cory goes into each transaction determined to make it to the moment when he can tell his clients "Welcome Home."
What are you looking forward to most in this new year?:

Handing buyers keys to their new home is always one of my most rewarding times.
What routines do you have in place to start your day off right?:
I try to hit the gym in the morning to get the blood flowing. I also try to read motivational and positive mindset books and quotes. I believe our brain must be fed and exercised just like the body.
To what do you attribute your success most?:
I feel I have a strong work ethic and good communication skills.
What was the most difficult thing you had to overcome when first starting your real estate career? Or that still challenges you to this day?:
Social media is still a challenging task for me. It can be a great free marketing tool, but also the biggest time consumption if you let it.
What's the transaction you are most proud of so far?:
Each transaction has its own unique challenges. I look forward to the learning experiences from each one. The more obstacles and roadblocks we can learn to overcome, the better skilled we become for our clients.
What is a unique aspect of the Sonoma/Mendocino/SF County Residential real estate market?: 
Sonoma County is simply an amazing place to live. Blessed with great weather, beautiful lush green belts, and vineyards. People travel, all over the world to go wine tasting, explore our coast. It's such a blessing that we are so close to gorgeous areas like South Lake Tahoe, and can take advantage of the vast amenities of San Francisco. All of these factors make the Sonoma County Real Estate market a great place to invest.
If work-life balance is important to you how can you tell if you're are getting it right?:
This is a complex question and I think it's a unique situation for each individual person. One of my mentors instructed me to just work around your vacations. Schedule fun time off, but then don't be afraid to work long days or multiple days in a row.
What was the best vacation you ever had?:
In my early 20s, I planned a trip for several friends and me to visit multiple locations in Florida and we took a short cruise to the Bahamas. We jumped around to several locations maximizing our time there and met lots of cool people. . We conquered many adventures including riding scooters around downtown Miami, surfing at their beaches, and going parasailing in the Bahamas.
If you had one piece of advice to someone just starting out in real estate, what would it be?:
Real Estate is a relationship-based business. Earning people's trust is the key to long-lasting partnerships and referrals. So always keep your client's interest at the forefront.