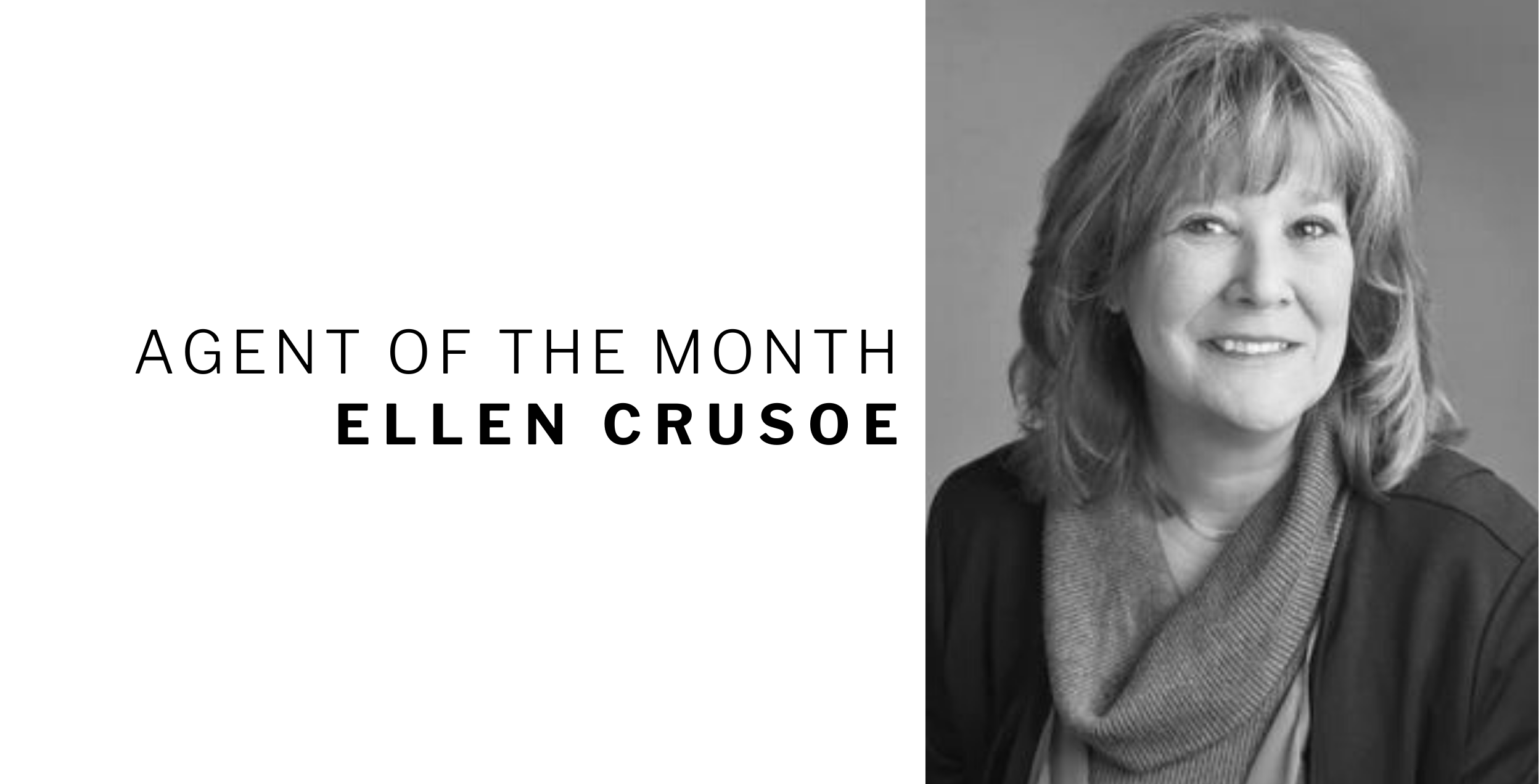 Click this link to go back to The W Disclosure Newsletter. 
Congratulations to our April Agent of the Month, Ellen Crusoe! For Ellen, her clients are at the center of every move she makes in the Real Estate industry. Whether it's something as simple as promptly replying to an email, or adapting to the newest technologies she makes sure she's at the top of her game for their benefit. Keep reading to learn more about our incredible team member Ellen!
What routines do you have in place to start your day off right?:
Every morning I get my coffee and open my computer. Usually way earlier than most of my clients. My clients have grown accustomed to waking up to emails from me. And they like it!
To what do you attribute your success most?:
Real Estate is not a job to me. My clients are important to me and I know that each and every one of them will be living in a new house that will become a home to them. The house that they leave is now a home they will miss and remember the memories made there. It is an honor and a big responsibility to help each of them make their personal transition as smoothly as possible.
What was the most difficult thing you had to overcome when first starting your real estate career? Or that still challenges you to this day?:
The most difficult thing? My answer would have to be nothing. I truly love my career and my clients. It is rewarding and fulfilling!
What's the transaction you are most proud of so far?:
Each transaction has its own unique challenges. I look forward to the learning experiences from each one. The more obstacles and roadblocks we can learn to overcome, the better skilled we become for our clients.
What is a unique aspect of the Sonoma/Mendocino/SF County Residential real estate market?: 
The North Bay Area is the most beautiful area to live in. I love where I work and all the different exciting areas I get to show a property. I can start the morning in town and then end up at the coast or in the mountains. I am blessed to call Sonoma County and Napa County my home!
If work-life balance is important to you how can you tell if you're are getting it right?:
I have advanced my technical skills enough that not being in the office is not an issue. I have written contracts in the car on I-5, while in Mexico and I answer my clients even on the treadmill. I manage to stay organized and start my days off early so I can balance my personal life with my client's needs.
What was the best vacation you ever had?:
The best vacation I have ever had was actually given to me by a client whose home I sold. It was a 5 day trip to Puerto Vallarta for me and 9 of my closest friends. My client owns vacation homes in Puerto Vallarta and gifted me this trip with a fully staffed villa on the ocean. That was an amazing trip!
If you had one piece of advice for someone just starting out in real estate, what would it be?:
Remember your clients are important. The most important part of our job. Make your decisions with them in mind. The paychecks will follow and your clients will return the next time they need your services. Always put your clients first they are entrusting you with one of the biggest decisions of their lives.