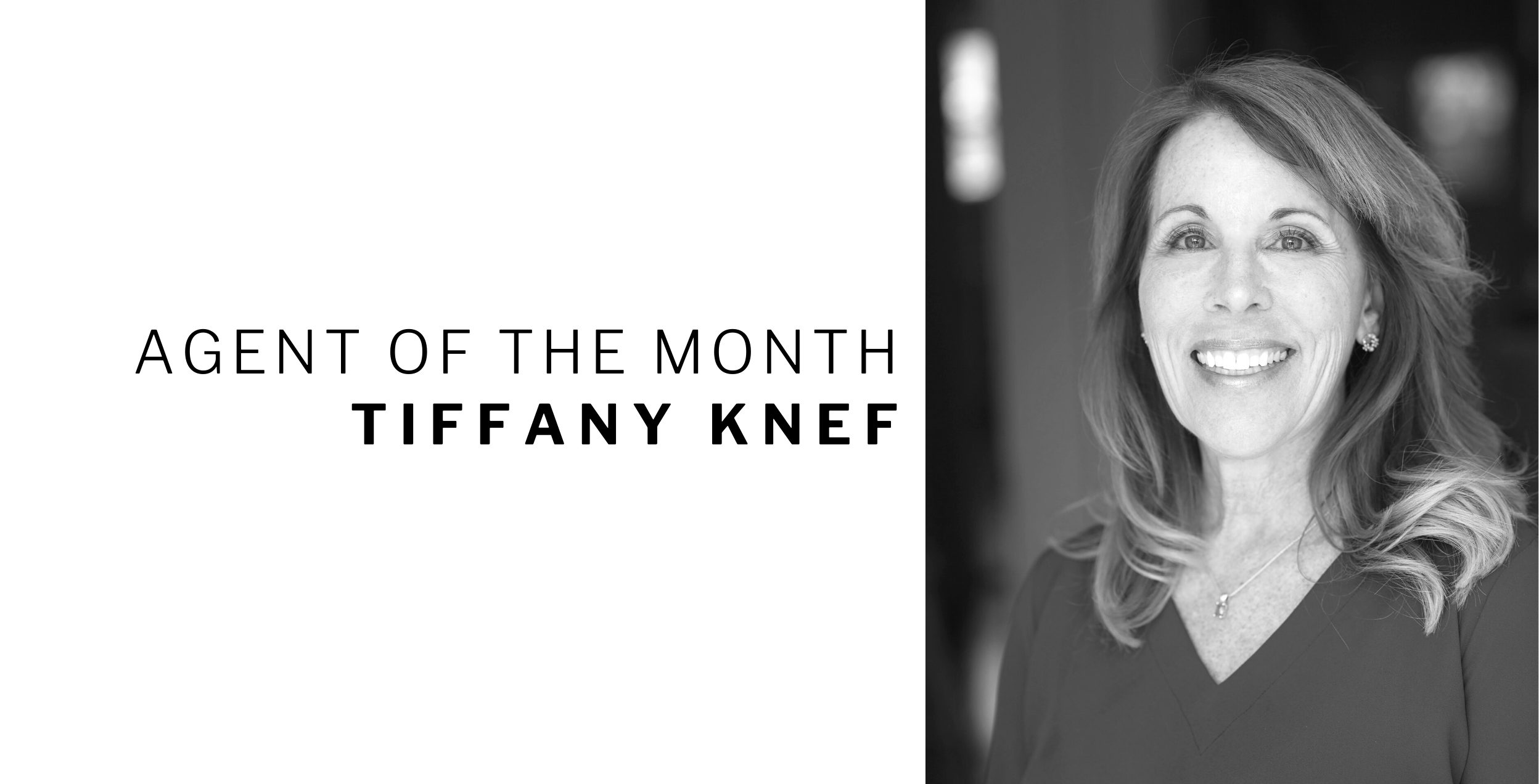 Click this link to go back to The W Disclosure Newsletter. 
Congratulations to our June Agent of the Month, Tiffany Knef! For Tiffany, there's no place quite like Northern California. She loves where she lives, and that passion for her home translates into a passion for helping others find their homes here as well! Whether it's a first-time transaction, or expert home buyers looking to get back into the market, Tiffany is their expert to turn to. Keep reading to learn more about Tiffany, her passion for properties, and how when she's not doing deals you can find her jet-setting all over the globe!
What routines do you have in place to start your day off right?:
I am up and out of bed at 6:00 a.m., make tea, exercise daily, study Spanish an hour a day, then time block to meet with clients, prospect, and work on active listings, buyers, paperwork, etc.
To what do you attribute your success most?:
Hard work & focus, working by referral, dedication to my clients, education and professional coaching, networking with local agents and agents throughout the world, gratitude, giving back/making a positive contribution to the world, positive attitude, patience, being calm & solutions-oriented, systems in place for a smooth process, a dedicated team to assist, a love for my career, celebrating making the dreams of my clients come true, live/work balance. Passionate about my clients, listen carefully to understand the goals and needs of my clients, and make those happen!
What was the most difficult thing you had to overcome when first starting your real estate career? Or that still challenges you to this day?:
Learning that there is plenty of business for all of us and that the clients we do get to work with are blessed, as are we.
What's the transaction you are most proud of so far?:
Oh, that is a tough one. There have been so many wonderful experiences…….It is always exciting to give first-time home buyers the keys to their first property. And, it is satisfying to help long-time home owners transition out of their homes to the next phase of their lives. I have worked with multiple clients who live out of the country purchase or sell property while remaining out of the country. Ensuring that all the details are in place to create a smooth experience creates an exceptional outcome.
What is a unique aspect of the Sonoma/Mendocino/SF County Residential real estate market?: 
We are an all seasons market – meaning that we get the opportunity to work with clients all year long, regardless of the weather. Our attractive weather patterns are a large part of the allure of the Northern Bay Area. In addition, the people who reside here are generally friendly, warm, and welcoming, which embodies a true sense of community. Our local farmer's markets, cultural events, festivals, wineries, hiking & biking opportunities, and beautiful views (shoreline, forests, vineyards, fields, golden hills) are good for the soul.
If work-life balance is important to you how can you tell if you're are getting it right?:
Work-life balance is critical in my formula for happiness. Time blocking as a daily routine helps me make sure I am on track. Time spent with family and friends is just as important as time spent with real estate activities. For the most part, I feel as if I live a full life, with plenty of time to work and play.
What was the best vacation you ever had?:
The last three vacations I took were all spectacular. Two weeks in Australia visiting family and friends and touring all over Melbourne; Two weeks in Italy, France, and Spain; Three weeks in Prague, Hungary, Germany, Italy, and Spain. This Fall: Three weeks in Spain, Northern Africa, and Portugal!
If you had one piece of advice for someone just starting out in real estate, what would it be?:
Don't wait to buy real estate. Buy real estate and wait!