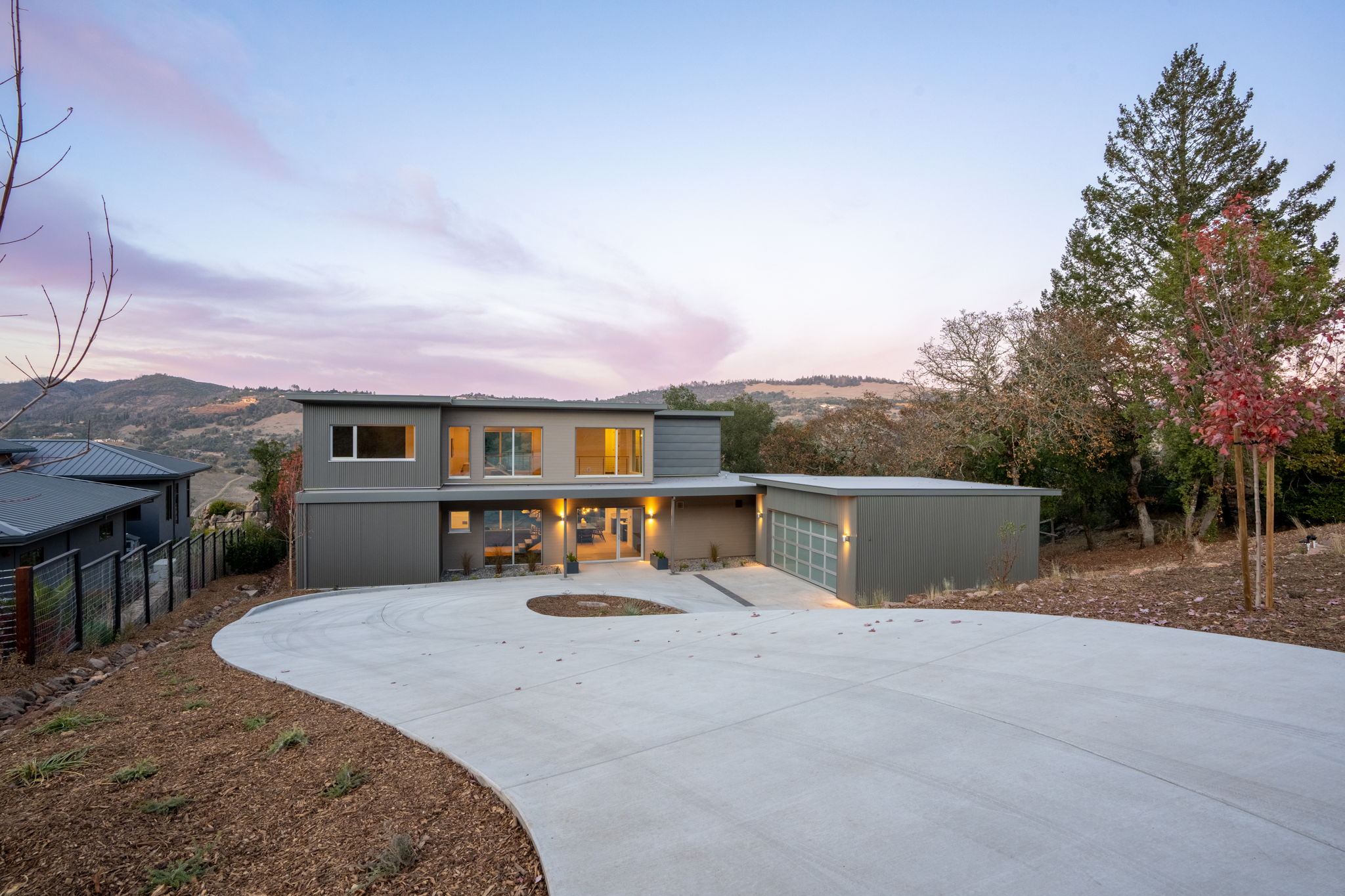 At the crossroads of innovation and environmental efficiency, you'll find Dvele Homes. Born out of a need to meet the changing demands for energy, Dvele strives to "create the smartest, healthiest, most sustainable homes on the market," built in as little time as possible.
W Real Estate is proud to once again partner with Dvele Homes to bring one of their innovative creations to life, right here in Wine Country. The home at Shelter Glen Way is perched on just under an acre and features a sprawling 3,700+ square feet of efficient design that shatters industry norms at each corner. Completed in 2022, this custom build centers around the upscale kitchen and central living area, both of which are bathed in natural light and effortlessly lead to the outdoors beyond. Occupants will enjoy the peace and privacy provided by the 4 bed, 5 bath design, all incorporating premium finishes to elevate the living experience. This home is all electric and achieves near net-zero levels of efficiency giving owners a break on power payments, and utilizes solar arrays alongside battery backups that give peace of mind should unexpected outages ever occur.
Simply put, Dvele Homes rebuff typical building practices. According to their website, "People are becoming more cognizant of resources and waste. But most builders are stuck in the same old models and building like they have always built before." When building the Shelter Glen Way property, Dvele utilized green building practices to ensure maximum climate-friendliness. The home is also fully equipped with advanced filtration systems and smart home capabilities, making it easier for new owners to adopt a heath-centric lifestyle. Dvele also inherently understands that design is a key component that cannot take a backseat. The home at Shelter Glen incorporates a sophisticated design that expertly blends elegance with efficiency. 
Showcasing elegance and luxury while setting an industry standard for efficient practices, Dvele Homes is at the forefront of new homes of the future. They expertly analyze the environment the new home is going into, and adapt their plans to ensure a truly unique living experience. We are proud to partner with them once again and are excited that the home at Shelter Glen Way will stand as a testament to their building talents and can serve as an example for future homes to come.