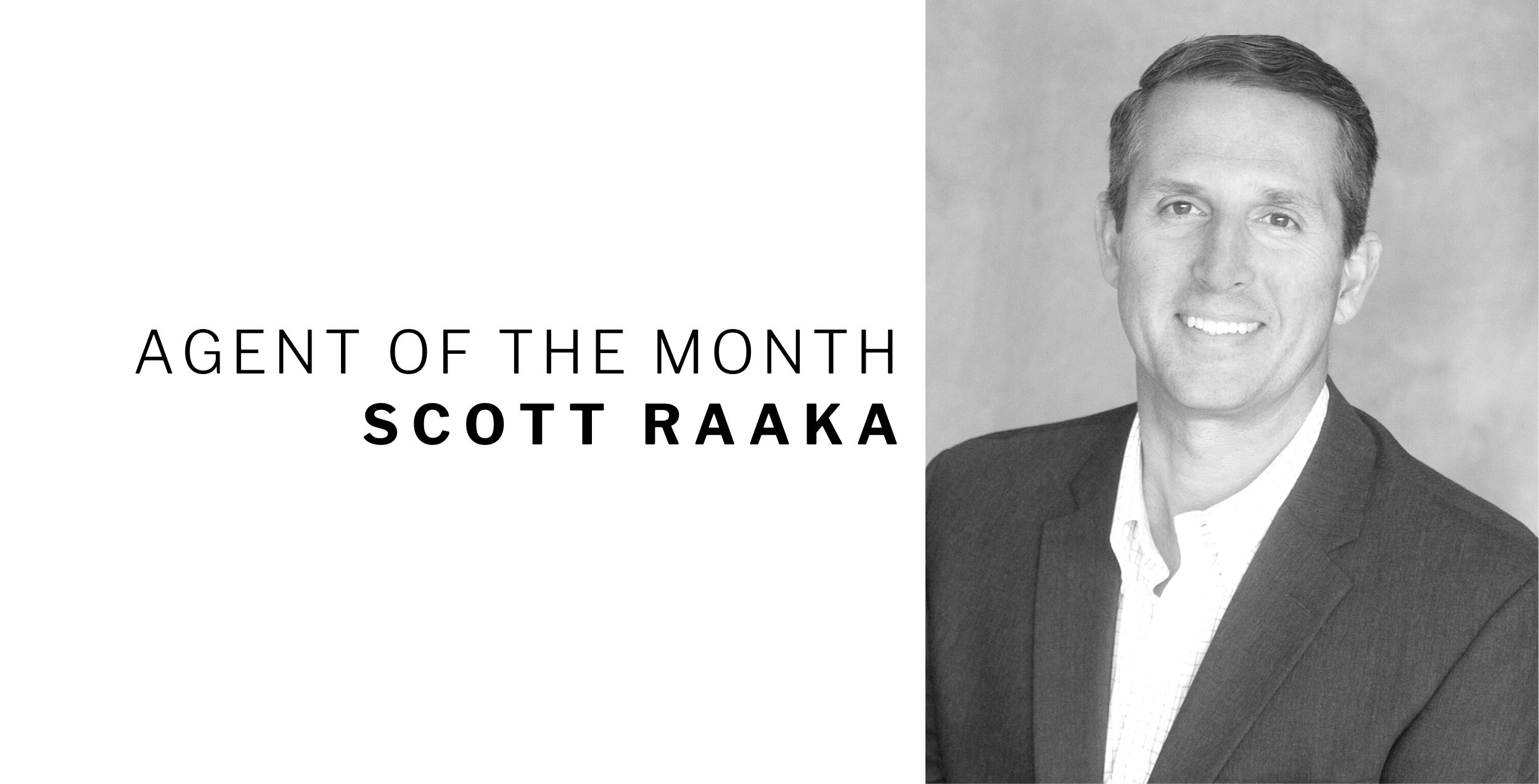 Click this link to go back to The W Disclosure Newsletter. 
Congratulations to our April Agent of the Month, Scott Raaka! Scott knows that the real estate business is not an easy one, but through ups and downs, he's never lost his laser focus on his clients and his successes. Keep reading to learn more about Scott!
What three words would you use to describe your approach to the real estate business?:
Integrity, responsiveness, and understanding.
What's one aspect of your business that you are looking to improve on this year? In what ways/how would like to see yourself improve?:
More referral business. Networking with foreign partners in LeadingRE.
To what do you attribute your success most?:
Perseverance.
If you had one piece of advice for someone just starting out in real estate, what would it be?:
Network.
What's the one piece of advice you always give your clients first?:
Be patient the right property will come along or if it's a listing be patient we will receive offers.
Failure is a natural part of achieving success. How do you recoup when things don't necessarily go your way?:
I try to learn from my mistakes and think about how I would've done it differently. That way the next time the same situation comes up I'll know how to handle it.
If work-life balance is important to you how can you tell if you are getting it right?:
If I feel healthy and confident and family life is good, I know I'm getting it right.
What roles have mentors played in your life and career?:
The mentors in my life have taught me to do the right thing and stay focused and continue to pursue my business.
What risks were you willing to take when starting out in your career and how have they benefitted you?:
Investing in my business with few or no clients at the time. Now I know how and where to spend my money in order to help prosper my business.
If you could only ever visit one business again in Sonoma/Mendocino/SF County, what would it be and why?:
The girl and the fig. Their food and drinks are out of this world!