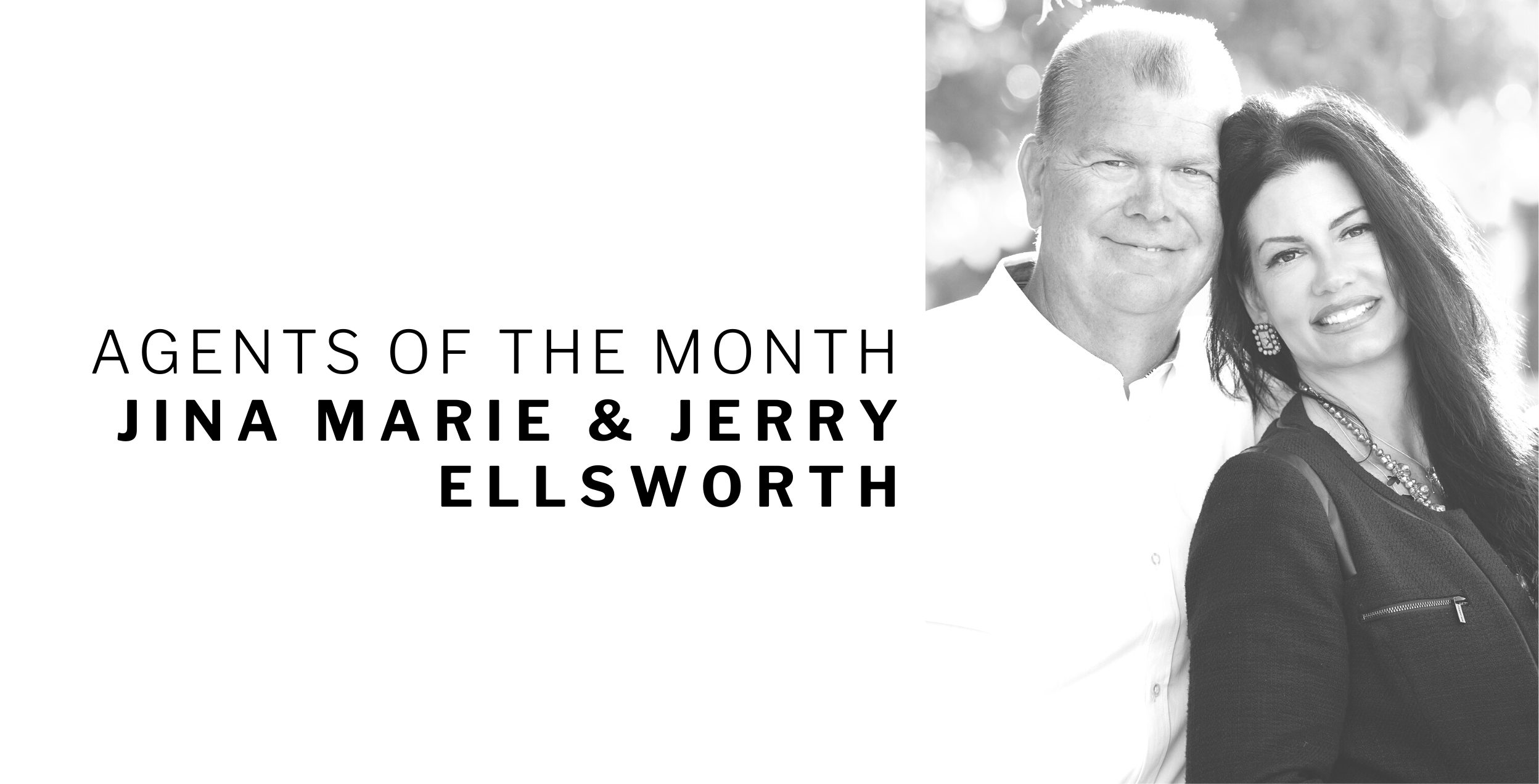 Click this link to go back to The W Disclosure Newsletter. 
Congratulations to our May Agents of the Month, Jina Marie and Jerry Ellsworth! The Ellsworth Team know the value of being well-rounded agents on behalf of their clients. From expanding their sphere to staying on top of their market knowledge, their secret to success is one rooted in consistency. Check out our blog below to learn more about the Ellsworths!
What three words would you use to describe your approach to the real estate business?:
Consistent, Reliable, Tenacious
What's one aspect of your business that you are looking to improve on this year? In what ways/how would like to see yourself improve?:
Expanding our sphere of influence by getting more involved in community organizations that support our vision.
To what do you attribute your success most?:
Establishing relationships and providing clients and prospective clients with valuable information in the real estate market.
If you had one piece of advice for someone just starting out in real estate, what would it be?:
Know your market.
What's the one piece of advice you always give your clients first?:
The home-buying process can sometimes be a marathon, not a sprint.
Failure is a natural part of achieving success. How do you recoup when things don't necessarily go your way?:
Do not stop. Keep pushing forward and exhaust all options!
If work-life balance is important to you how can you tell if you are getting it right?:
When you wake up every day and still have the motivation, drive, and energy; you feel you are doing things right.
What roles have mentors played in your life and career?:
The mentors that have left an impression on us are the ones with a strong moral and professional compass and the tenacity to move through difficult times with grace.
What risks were you willing to take when starting out in your career and how have they benefitted you?:
The risk of going to the ledge and jumping into the unknown without the stability of a steady salary. In doing this, you gain the confidence to trust your instincts and realize real quickly that failure is not an option; there is no plan B.
If you could only ever visit one business again in Sonoma/Mendocino/SF County, what would it be and why?:
Roach Co. in Windsor, Ca, because they have the best customer service and an amazing product line!