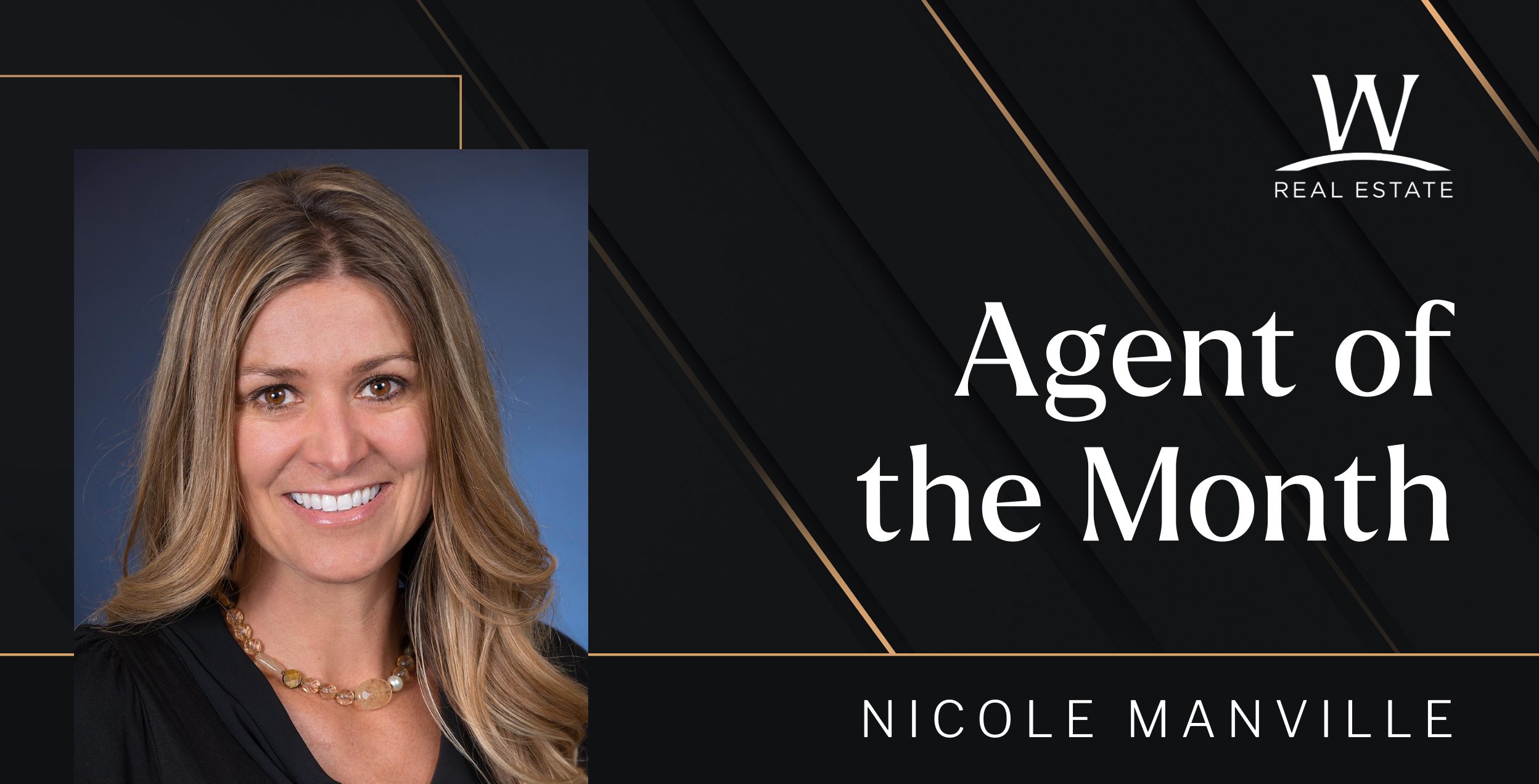 Click this link to go back to The W Disclosure Newsletter. 
Congratulations to our August Agent of the Month, Nicole Manville! Though her career is established and her business is strong, Nicole knows there's always room for improvement and to never forget where she started. From knocking on doors to build her client base, to making mental notes around agents she admires, Nicole is a student of her craft and she has the successes to show for it. Keep reading to learn more about our Agent of the Month, Nicole!
What three words would you use to describe your approach to the real estate business?:
Clients come first!
What's one aspect of your business that you are looking to improve on this year? In what ways/how would like to see yourself improve?:
I want to improve my listing presentations, to showcase my 22 years in the business.
To what do you attribute your success most?:
Always putting my client's needs first and working diligently to ensure their successful transactions.
If you had one piece of advice for someone just starting out in real estate, what would it be?:
Remind your friends, family, and neighbors that you sell real estate, but make sure you are always offering insightful information and never really asking for their business, but always earn their business!
What's the one piece of advice you always give your clients first?:
Remember this is an investment, always make sure that you are buying in the best location you can afford, trust my advice, I will always tell you if you are making a good investment and I would never let you make a knowingly bad decision.
Failure is a natural part of achieving success. How do you recoup when things don't necessarily go your way?:
I remember that this is a relationship business, and not everyone is going to be a perfect match for you. Don't take it personally, always treat everyone with kindness and respect. My husband always tells me he can't believe how nice and kind I am to clients that might be difficult or rude. I tell him, this is a high-stress business, clients are dealing with one of the most stressful transactions and I have to stay calm, kind, and professional at all times.
If work-life balance is important to you how can you tell if you are getting it right?:
I have worked for the past 22 years, ever since I was pregnant with my first child. I have always tried to put family first, but when I couldn't I made sure I communicated to my husband and children and they understood that sometimes, work is the priority. I also try to set expectations with clients, so they understand I have a life outside of the transaction. I have learned that communication is the most important element of a successful relationship.
What roles have mentors played in your life and career?:
I did not have a specific mentor, but I did make mental notes around experienced agents, I notice what they did that was creating success and took from them what naturally felt comfortable to me. There is a lot of competition in this business, you have to appreciate what works for you and develop your strengths.
What risks were you willing to take when starting out in your career and how have they benefitted you?:
I was willing to knock on doors and walk neighborhoods when I didn't have the money to do a mailer, I got my name out there and had some awkward rejections, but those face-to-face interactions did give me an incredible perspective on how to communicate with prospective seller's and offer them market knowledge while never acting like a "sales" person. I don't appreciate high-stress sales tactics, so I have never approached anyone that way.
If you could only ever visit one business again in Sonoma/Mendocino/SF County, what would it be and why?:
Malibu Farm in Tiburon~ I am so impressed with the owner's mission to offer sustainable, fresh, organic, and amazing quality food with a stunning waterfront location…hard to beat! But my close second would be Fishetarian in Bodega Bay, amazing fresh tacos again on the water, gorgeous sunsets, local wine, and beer ~ definitely somewhere I would miss! I am a sucker for a waterfront restaurant!