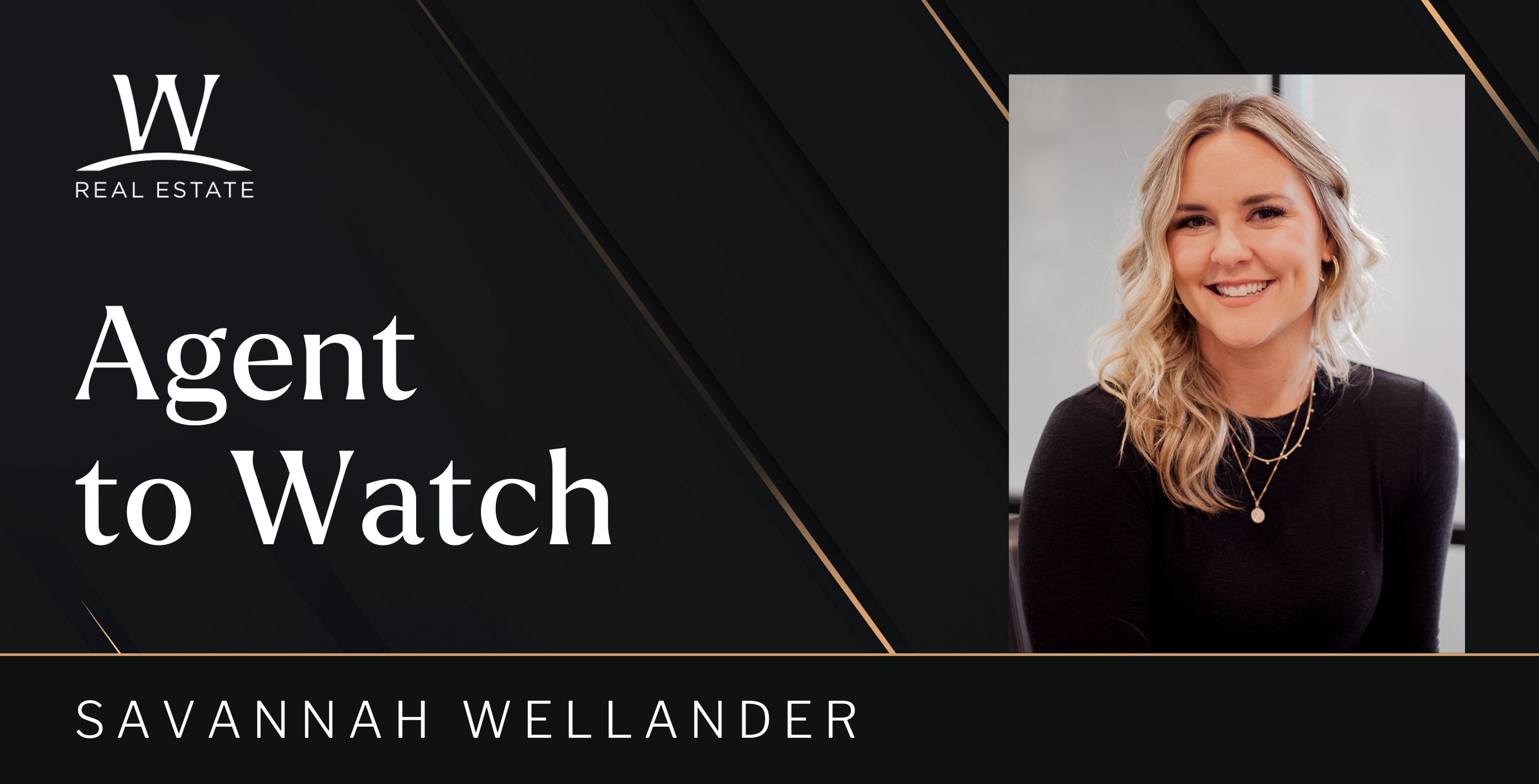 Click this link to go back to The W Disclosure Newsletter. 
Meet Savannah Wellander, one of our September Agents to Watch! No deal is too big, no client request is too difficult for Savannah. Pulling from her industry knowledge and relying on her "No Options" mentality, Savannah hit the ground running at W and is showing no signs of slowing down. Keep reading to learn more about Savannah!
What was the first thing you wrote on your to-do list for today?:
Send out ratified contract to Maggie Mae and title!
What's the best piece of advice you've ever been given?:
Live with a no options mentality. No one is going to save you.
What is your favorite part about working in real estate in this part of the world?:
I love to help people and put deals together. I like the chaos of making all the pieces fit and having insider info!
Tell us about a recent challenge you came upon and how you conquered it.:
My son has a lot of health issues and they randomly pop up and when they do it is life or death. I have learned to smile, pray and know that some good will come from everything, even when it feels impossible.
What role has mentorship played in your career?:
The mentors who have had the highest expectations of me are those I have respected and learned the most from. I don't want att-boys, I want feedback that makes me even more competitive/successful.
What's your favorite home design feature that you wish more homes had?:
BLACK PAINT!
If you could have dinner with anyone, dead or alive, who would you choose and why?:
Mark Cuban, I think he is an incredibly intelligent forward thinker. I respect his hustle.
Someone is coming to visit Sonoma/Mendocino/SF County. Where should they go first?:
Sonoma, The Plaza of course.
What's something you're looking forward to in the upcoming year? (Wedding, vacation, new opportunity, etc.):
Achieving the goals people are currently telling me are too big.