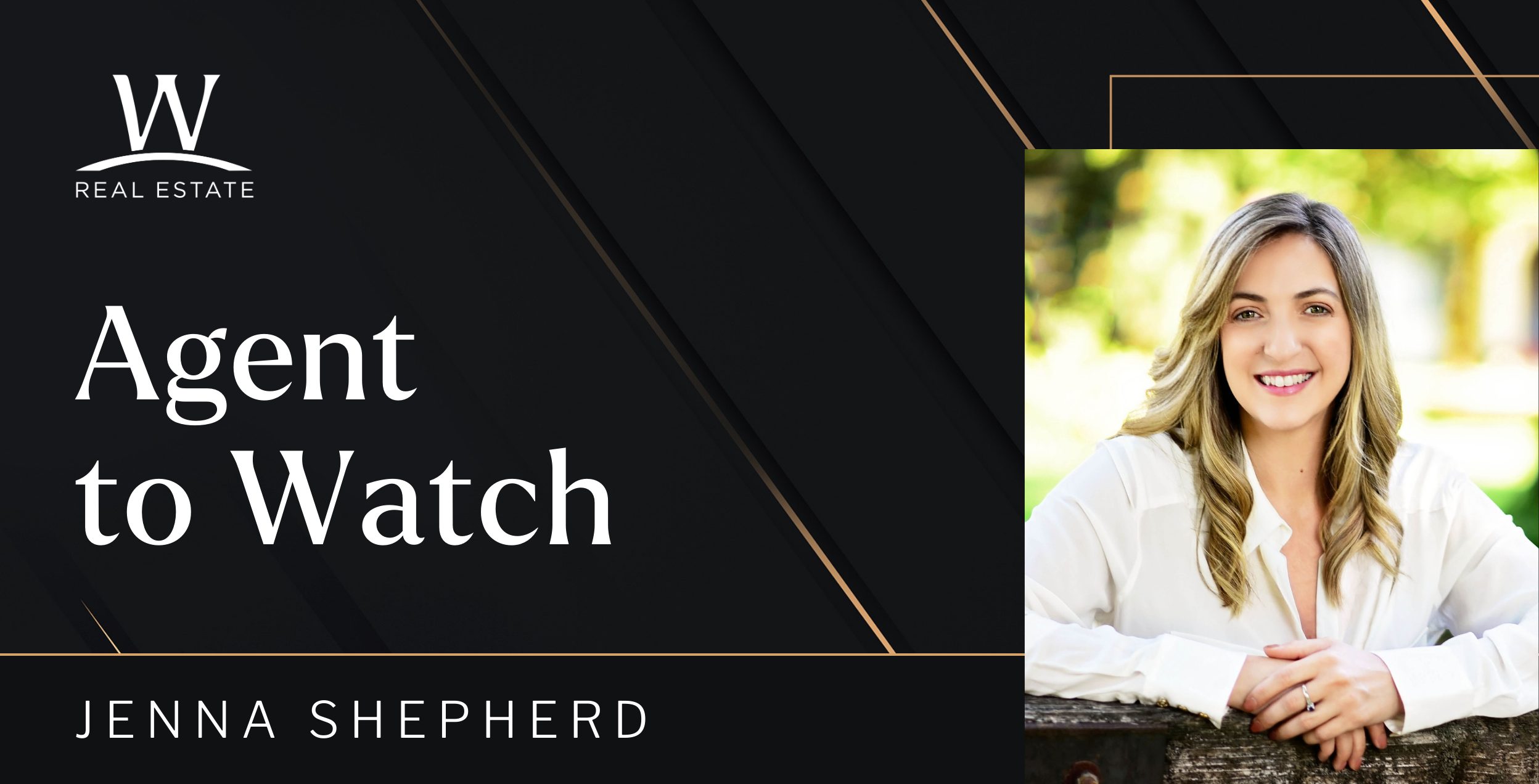 Click this link to go back to The W Disclosure Newsletter. 
Say hello to Jenna Shepherd, an October Agent to Watch! The market may be constantly changing, but that doesn't stop Jenna. She loves finding her clients the perfect place to call their own, and you'll never catch her backing down from the challenge. Check out our blog below to learn more about Jenna!
What was the first thing you wrote on your to-do list for today?:
After household chores and preparing meeting notes, my to-do list was to call back all current sellers and seller leads.
What's the best piece of advice you've ever been given?:
Ever?? That's tough….. but I think it's "Other people's opinion of you are none of your business."
What is your favorite part about working in real estate in this part of the world?:
I love the hunt! I love taking out new buyers to tour homes, dreaming with them, planning with them, and seeing their real estate dreams come to reality.
Tell us about a recent challenge you came upon and how you conquered it.:
In this ever-changing market, it was a challenge getting buyers to commit to the process. I found that reviewing the numbers and their bottom line gives them confidence in their decision. Along with my approach of education being more important than the sale, has helped buyers feel in control not along for the ride.
What role has mentorship played in your career?:
It has reminded me to remain patient and persistent, it has taught me to adapt and adjust my own procedures over time, and it has been an incredible opportunity to teach with passion something that I love doing.
What's your favorite home design feature that you wish more homes had?:
Large pantries with electrical outlets for those bulky appliances that need a place to live.
If you could have dinner with anyone, dead or alive, who would you choose and why?:
Great question, I am a sucker for old movies so it would be John Wayne. I would love to know what inspired him not only to get into movies but what it was that set him apart from everyone else, what made him the immortal cowboy that lives on today.
Someone is coming to visit Sonoma/Mendocino/SF County. Where should they go first?:
A great welcome to Mendocino County is a drive through the redwoods to the coast, eating gourmet food from local farmers found in many lovely restaurants and of course a glass of wine from one of our many organic wineries.
What's something you're looking forward to in the upcoming year? (Wedding, vacation, new opportunity, etc.):
Next year I will be traveling a lot more (thank goodness for wi-fi and laptops) and there may even be wedding bells in the wind….