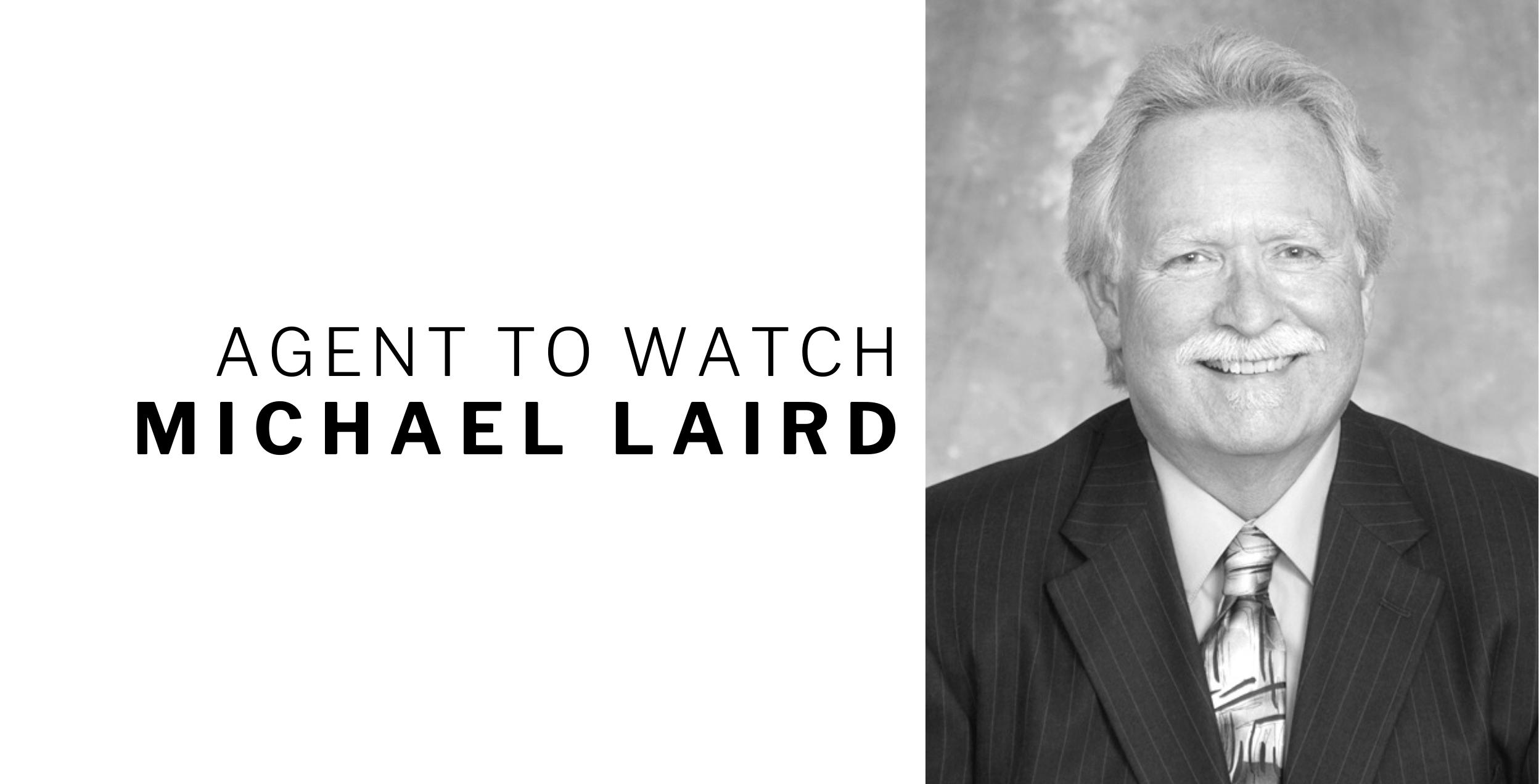 Click the image above to go back to The W Disclosure Newsletter. 
We'd like to introduce you to one of our 2021 Agents to Watch, Michael Laird! Read on to learn more about Michael, his passion for real estate, and his love for all things art!
Why did you choose to pursue a career in real estate?

I was working on staff at a real estate office helping agents. I originally learned the real estate business from that perspective. I like the interaction with clients and helping them find where they want to be. Finding the perfect home for people is like a treasure hunt. The flexibility in the work week also appealed to me.
How have you adapted your marketing/business during the era of Coronavirus (COVID-19)?:
One of my favorite activities in Real Estate is conducting open houses and meeting with clients face to face. COVID changed all of that. It is still very important to me to stay in contact so Zoom, phone calls, and virtual tours have become the norm.
What's the best thing that happened to you this month?:
I had a very busy end of the year that has spread into this month. It has been amazing to work with so many clients and close the transactions that allow them to go on with their lives in new locations. The best thing that has happened this month is that it is a New Year.
Are you a morning or a night person?:
I get up early and take care of chores around the house and yard. I am usually ready to begin my day in Real Estate by 9 or 10 am. I enjoy a little down time in the evening and usually hit the bed around 10 pm. That is the perfect day however, Real Estate has a way to alter that sometimes.
What is one of the things you would put on your "bucket" list?:
I would like to do a little more traveling. I have interest in Pre Columbian America. It would be nice to visit a few early Native American sites in our country as well as in Central and South America. I would always like to keep filling the bucket with visits to Hawaii.
What is something you wish you could be good at?:
Creating interesting and fun yard sculptures.
What is something most people would never guess about you?:
I have been involved in Ceramic Art for over 30 years. I have just set up a studio at home to pursue that interest again.
Must have purse/car item?:
I almost hate to say it but, my phone. Just cannot get very far without it.
What does a perfect day in Sonoma/Mendocino/SF County look like for you?:
Sunny, about 75 degrees and still green from spring rain.
What's your favorite local restaurant?:
Piacere in Cloverdale
What are you most looking forward to in the New Year?:
I very much wish for an end of the virus threat and also for a beginning of mutual respect and understanding among all of our citizens.