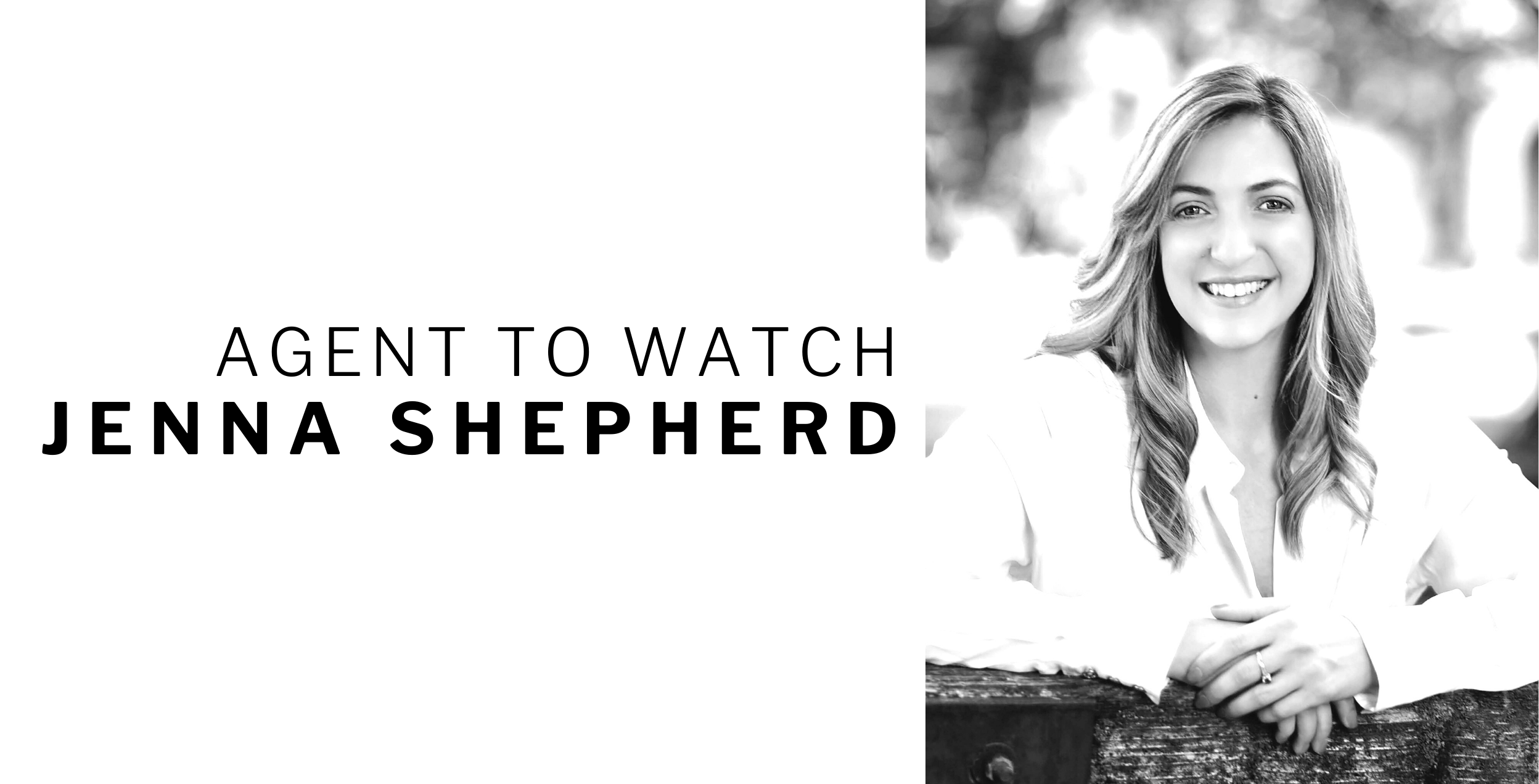 Click the image above to go back to The W Disclosure Newsletter. 
Congratulations to Jenna Shepherd, one of March's Agents to Watch! Jenna has worked hard to adapt to the new virtual aspect of our world and build her online presence. Read on to learn more about Jenna!
Why did you choose to pursue a career in real estate?

I feel that, like my dad, I have a natural knack for sales. After working in property management, real estate seemed like an easy and smart transition from job to career. I mean, what a great opportunity to always meet new people, not be stuck to a desk, find awesome new places in my own backyard and help clients make their goals reality!
How have you adapted your marketing/business during the era of Coronavirus (COVID-19)?:
Previously I didn't pay much attention to my own business social media, it just existed. In the first few months of being home, I decided to really ramp it up. Now I get texts from friends and colleagues when they see new posts they like. I also started writing a blog for my website, it has been a creative outlet and more enjoyable than I realized.
What's the best thing that happened to you this month?:
Well, if we are talking real estate related, I just helped my best friends sell their family home to start their next journey of retirement in Texas. I was excited to show off my professional skills and net them the well over asking. It was an absolute picture perfect transaction and an honor to be a part of their experience.
Are you a morning or a night person?:
In the winter I am definitely a morning person; Once it gets dark I just want to snuggle up. But in the summer, I am both. I hate to miss a good time so I tend to be out late but I have no issue getting up with the sun and kick starting the day early.
What is one of the things you would put on your "bucket" list?:
My bucket list includes buying a home in another country for the ultimate vacation or retirement.
What is something you wish you could be good at?:
I have always wanted to play guitar or piano, but I have not found the patience to invest in practice time.
What is something most people would never guess about you?:
That I have a color deficiency, also known as color blindness. Although it isn't severe, it makes some things tough so I don't wear a lot of multi-color or pattern materials, I never know if what you see is what I see.
Must have purse/car item?:
Lip gloss! Even with mask wearing, I cannot go without it.
What does a perfect day in Sonoma/Mendocino/SF County look like for you?:
A perfect day here is spent outside hiking local trails under the redwoods or sitting at the water in the sun.
What's your favorite local restaurant?:
For a quick on the go meal I love The Bottle Shop Deli, but for a sit down experience I enjoy Patrona.
What are you most looking forward to in the New Year?:
I look forward to traveling again! Connecting with friends and family after the year we have had, and enjoying a much needed vacation.