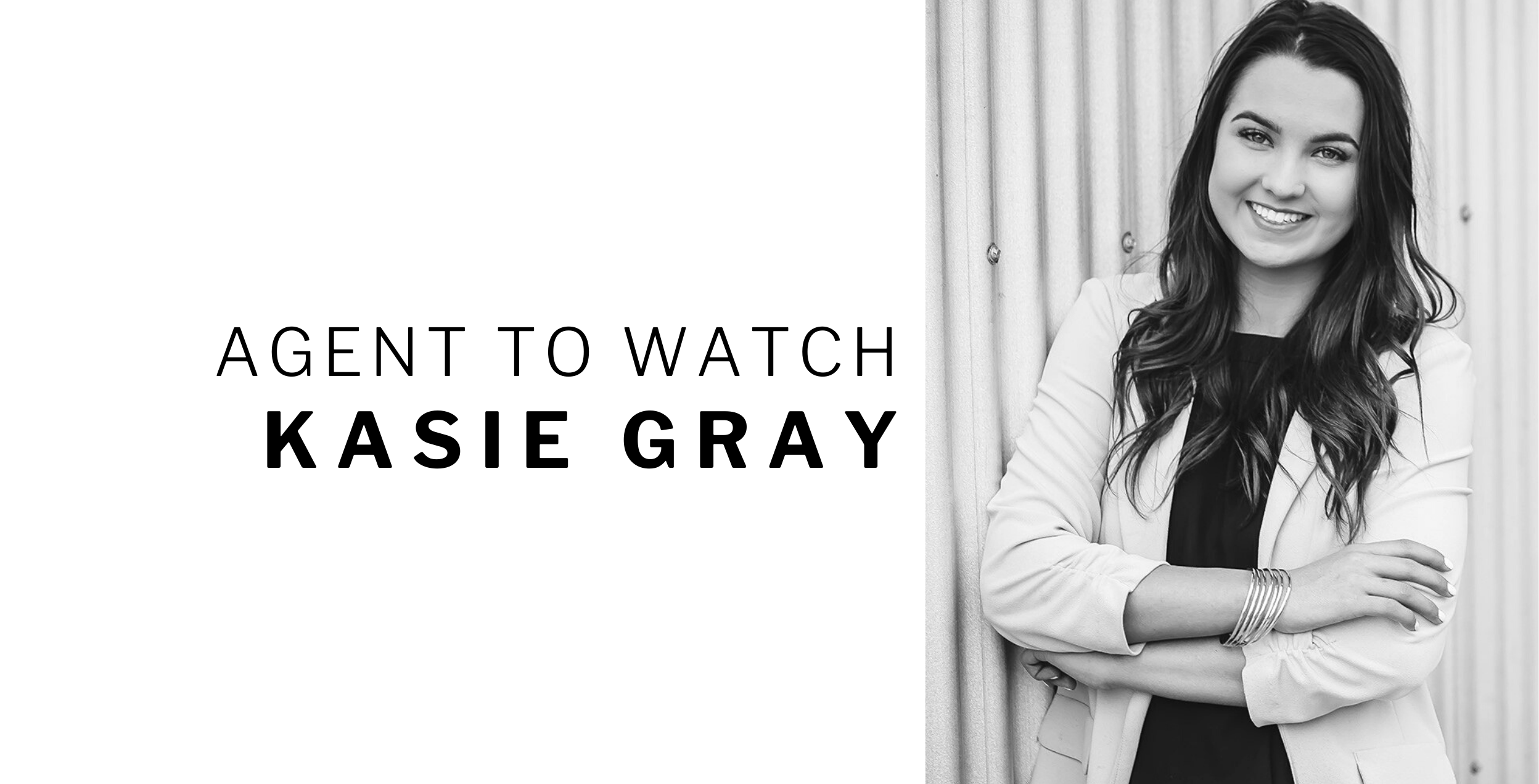 Click the image above to go back to The W Disclosure Newsletter. 
We'd like to introduce you to one of Decembers Agents to Watch, Kasie Gray! Kasie knew from a young age that she wanted to make waves in the real estate industry, and since then she has sent out to create her own brand and to make a name for herself in the Mendocino County market. Learn more about Kasie below!
Why did you choose to pursue a career in real estate?

I was on independent study during high school attending the Mendocino college for additional credits and working on my general ed classes to get my associates degree starting at 15 years old. While looking into their offerings and what was available knowing I would be great at some avenue of business/entrepreneurship, I decided to look into real estate. In no rush to finish the classes I took all the courses they had to offer between 15-18. I knew I didn't want to do school for much longer, and real estate seemed like the ideal career for me. I loved the flexibility, the unlimited potential, and loved the idea of being able to see houses. As a kid I moved over 15 times before I turned 18, I would beg my mom to take me to open houses and beg them to move when we found a house with a window bench (they were my favorite).
How have you adapted your marketing/business during the era of Coronavirus (COVID-19)?:
Pre-covid, one of my main advertising avenues was hosting events. Everything from first friday art walks, a downtown favorite in Ukiah to craft nights. I love 'event planning' and being able to spoil my clients with fun parties! I can't wait to start doing those again. I have always been very active on social media and I made sure to dig deeper into those relationships and make more meaningful connections with my 'followers'
What's the best thing that happened to you this month?:
The list is long, helping my clients, creating a new digital planner for agents to use, and getting maternity photos done!
Are you a morning or a night person?:
Definitely a morning person.
What is one of the things you would put on your "bucket" list?:
I would love to build a custom home!
What is something you wish you could be good at?:
Refraining from buying shoes.
What is something most people would never guess about you?:
My age!
Must have purse/car item?:
My phone and digital planner!
What does a perfect day in Sonoma/Mendocino/SF County look like for you?:
Enjoying a hike on lake Mendocino, getting breakfast downtown and shopping and spending the day with my dogs and family!
What's your favorite local restaurant?:
I couldn't name just one, we have so many amazing places! The maple, ellies and cultivo are on my top list!
What are you most looking forward to in the New Year?:
Bringing my new assistant into the world, and helping more families find their dream homes!