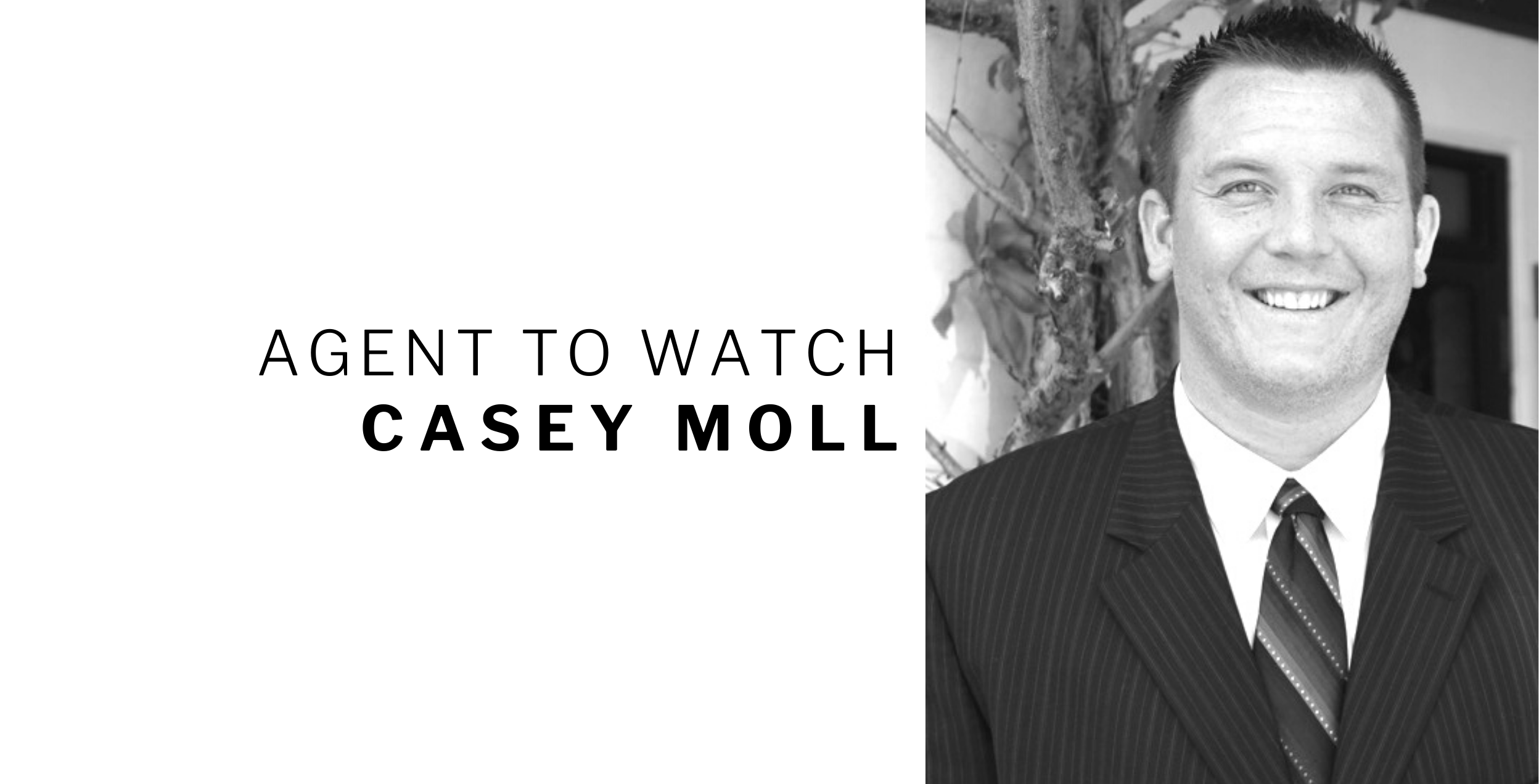 Click this link to go back to The W Disclosure Newsletter. 
Congratulations to Casey Moll, an October Agent to Watch! It was love at first sight for Casey when he discovered the Real Estate industry, and since then he's been working hard to network and build a name for himself in his community. Keep reading to learn more about Casey, his passion for selling real estate, and how on his time off you just might finding him checking DIY home projects off his list!
Why did you choose to pursue a career in real estate?

One day my brother suggested it. I was working a job in customer service and ready to find a better path with more growth potential financially, so I decided to sit down and talk to someone about real estate, and now 7 years later, here we are.
How have you adapted your marketing/business during the era of Coronavirus (COVID-19)?
I really haven't changed anything. I have my in-store advertisement that I have had for 6 years and I post things on social media every once in a while. My business comes from years of networking and building relationships. I would say the hardest thing about the COVID time has been not being able to host Open Houses. That is where I have the most success prospecting.
What's the best thing that happened to you this month?:
I closed two of the most difficult transactions in my career.
Are you a morning or a night person?:
Night Person.
What is one of the things you would put on your "bucket" list?:
For my wife and I to build our dream house on the land we live on today!
What is something you wish you could be good at?:
Finishing my DIY projects at my own house.
What is something most people would never guess about you?:
I am the current club champion at Sonoma Golf Club.
Must have purse/car item:
I feel like most people would answer this question by saying their phone, but for me, Its imperative to always have some water on hand for a car ride.
What does a perfect day in Sonoma/Mendocino/SF County look like for you?:
Round of Golf in the morning, drinks by poolside in the afternoon, and a barbeque with friends in the evening.
What's your favorite local restaurant?:
The Red Grape or The Edge Restaurant.