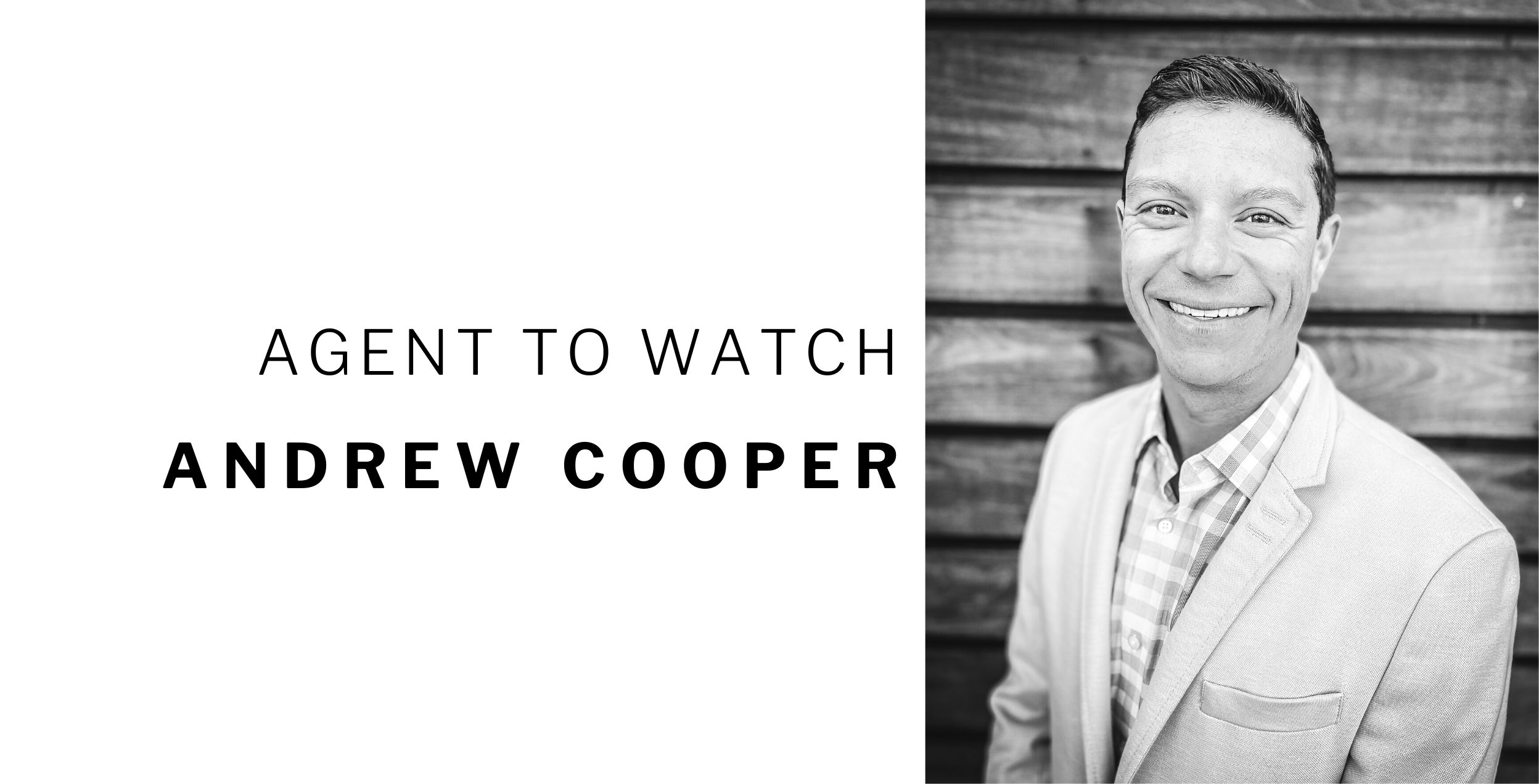 Click this link to go back to The W Disclosure Newsletter. 
Congratulations to Andrew Cooper, one of our September Agents to Watch! As a former chef, Andrew knows the value of a positive experience. With that in mind, when he made the pivot to real estate he was more than ready to hit the ground running. Keep reading to learn more about Andrew, his passion for real estate, and how you just might find him catching a wave out at the coast!
What was the first thing you wrote on your to-do list for today?:
Send an offer out for the client's signatures.
Why did you decide to pursue a career in real estate?:
To pursue my passion for helping people. Coming from my former career as a chef, it has always been a passion to bring enjoyable moments to clients. Now with real estate, I get to be a part of one of the most enjoyable experiences in life.
What's the best piece of advice you've ever been given?:
Where there's a will, there's a way!
If you could go anywhere in the world right now where would you go?:
Italy for the food or the Maldives for the surf. Hard to choose just one.
What is something most people would never guess about you?:
I have never been to Ikea.
You're stranded on a deserted island. What three things do you have with you?:
Pillow, spices, and a surfboard.
What does a perfect day in Sonoma/Mendocino/SF County look like for you?:
Dawn patrol surf at Salmon Creek while my kids play on the beach. Then lunch at one of the many great restaurants before hitting the golf course for 18 holes and beers with friends.
What's your favorite local restaurant?:
Diavola in Geyserville. Hands down the best in Sonoma county!