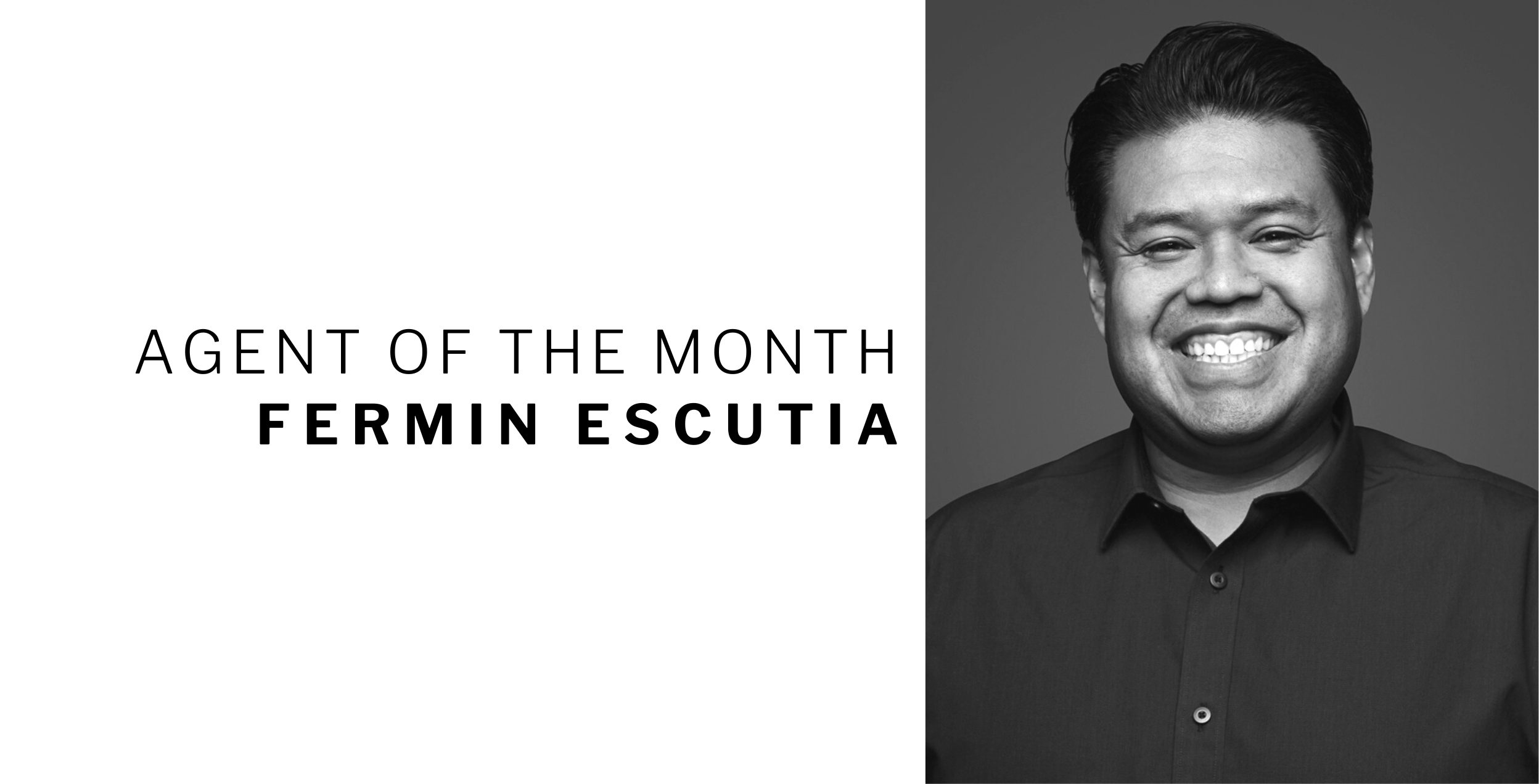 Click this link to go back to The W Disclosure Newsletter. 
Congratulations to our September Agent of the Month, Fermin Escutia! Fermin's approach to real estate is a highly disciplined one rooted in the belief that hard work is the only path to success. From discovering his "why," to ensuring that the people in his life are always taken care of, Fermin's methods are just one of the many reasons why we love having him on our team. Keep reading to learn more about Fermin!
What routines do you have in place to start your day off right?:
Morning coffee and morning talk with wife to discuss our eventful day.
To what do you attribute your success most?:
Identifying your "why" and putting a plan in place that entails knowledge, strategy, patience, and discipline.
What was the most difficult thing you had to overcome when first starting your real estate career? Or that still challenges you to this day?:
Time blocking and making sure to prospect and respecting your calendar.
What's the transaction you are most proud of so far?:
My first transaction was selling a condo to first-time home buyer and I wanted to make sure it was seamless.
What is a unique aspect of the Sonoma/Mendocino/SF County Residential real estate market?: 
Sonoma County is a great place to call home with so much to offer to all from the local wineries, beaches, parks, and great schools.
If work-life balance is important to you how can you tell if you're are getting it right?:
When all the important people in your life are taken care of and are your number #1 fans.
What was the best vacation you ever had?:
Visiting Mexico with my family and having my children visit the town where their "Abuelitos" (Grandparents) come from and seeing it first hand and experiencing a different pace of life and not to forget the frequent visits to the local plaza and enjoy some hand made ice cream.
If you had one piece of advice for someone just starting out in real estate, what would it be?:
To find a mentor that has their pulse on the market and systems in place to help the Realtor get a jump start on success.