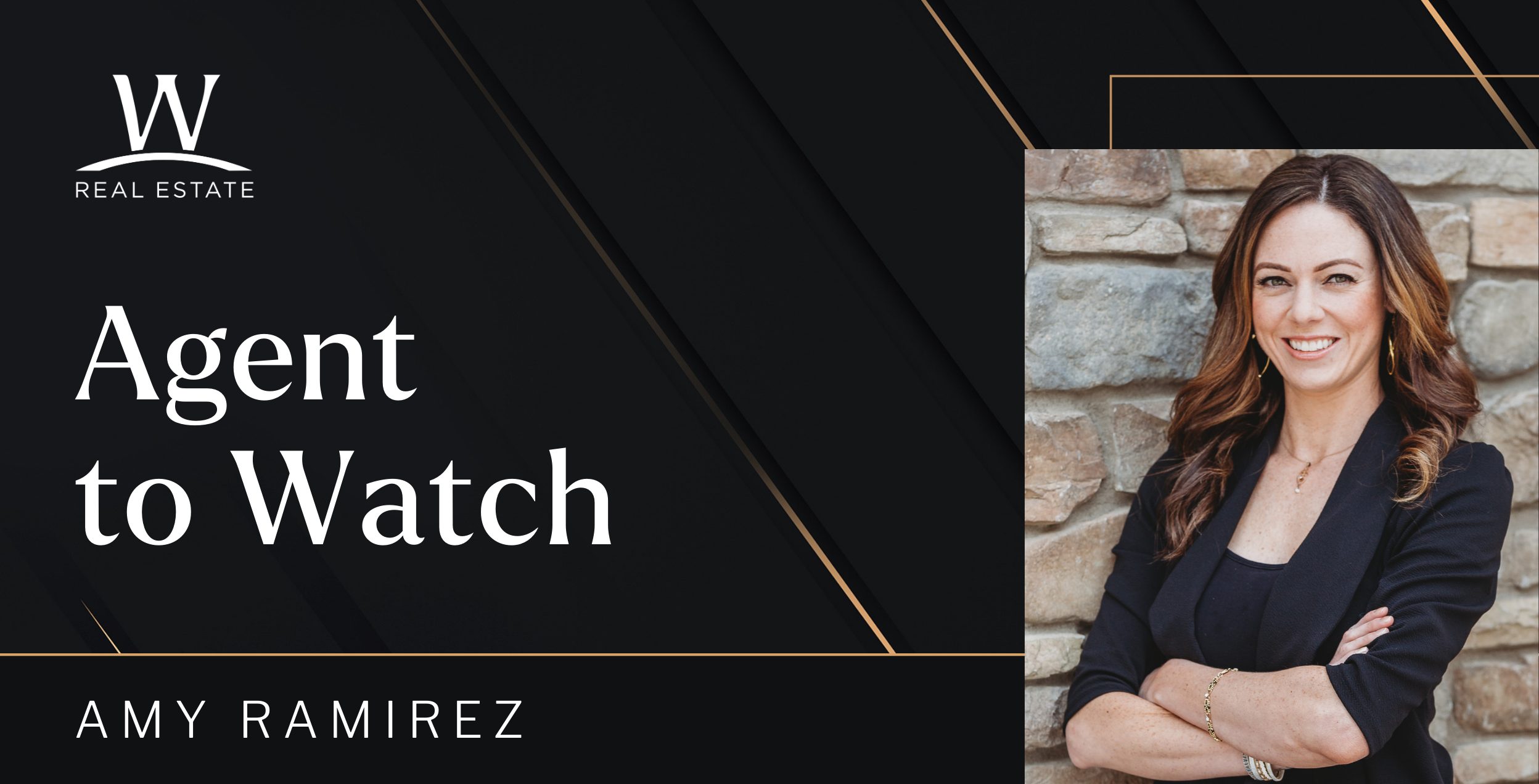 Click this link to go back to The W Disclosure Newsletter. 
Congratulations to one of our September Agents to Watch, Amy Ramirez! It's no secret that real estate in Sonoma County is highly sought-after, and at times can feel out of reach for our clients. But that's where Amy comes in! A SoCo native, Amy combines her local knowledge with her detailed and organized approach to make her client's goals a reality. Keep reading to learn more about Amy!
What was the first thing you wrote on your to-do list for today?:
Coffee. There's always a long to-do list so forever first, coffee. Then, I can actually write the list and today it was contacting photographers for my new listing!
What's the best piece of advice you've ever been given?:
Where you are right now is exactly where you're meant to be.
What is your favorite part about working in real estate in this part of the world?:
I've lived here all my life so I'm very familiar with all the beautiful things that come along with being a Sonoma County resident and also realize it's an expensive place to live. I'd have to say my favorite part of working in real estate here, specifically, is the opportunity to be involved in my clients' achievement of home ownership. What a huge accomplishment to own a home here and to be able to help make that happen- definitely a favorite part.
Tell us about a recent challenge you came upon and how you conquered it.:
Learning how to balance real estate with life. I have scheduled each day out, by the hour, to make sure I make time for work, myself and all of my other priorities. Although there's usually variance, it's given me great structure to feel accomplished at the end of the day.
What role has mentorship played in your career?:
It has been amazing to have my hand held through the diversity of real estate encounters! I feel incredibly lucky to be able to have TWO mentors who each have different perspectives who have been there for me through it all. Thank you Sonoma County Home Group!
What's your favorite home design feature that you wish more homes had?:
Indoor/outdoor living
If you could have dinner with anyone, dead or alive, who would you choose and why?:
My dad who passed away when I was young; I'd give anything to have that opportunity!
Someone is coming to visit Sonoma/Mendocino/SF County. Where should they go first?:
Definitely Amy's Beautique for a relaxing, organic facial treatment. I am not biased in any way.
What's something you're looking forward to in the upcoming year? (Wedding, vacation, new opportunity, etc.):
I've planned a surprise vacation with my husband I'm looking forward to! No one tell him and he probably won't read this but if he does… surprise!